10 Chick Flicks Disguised as Action Movies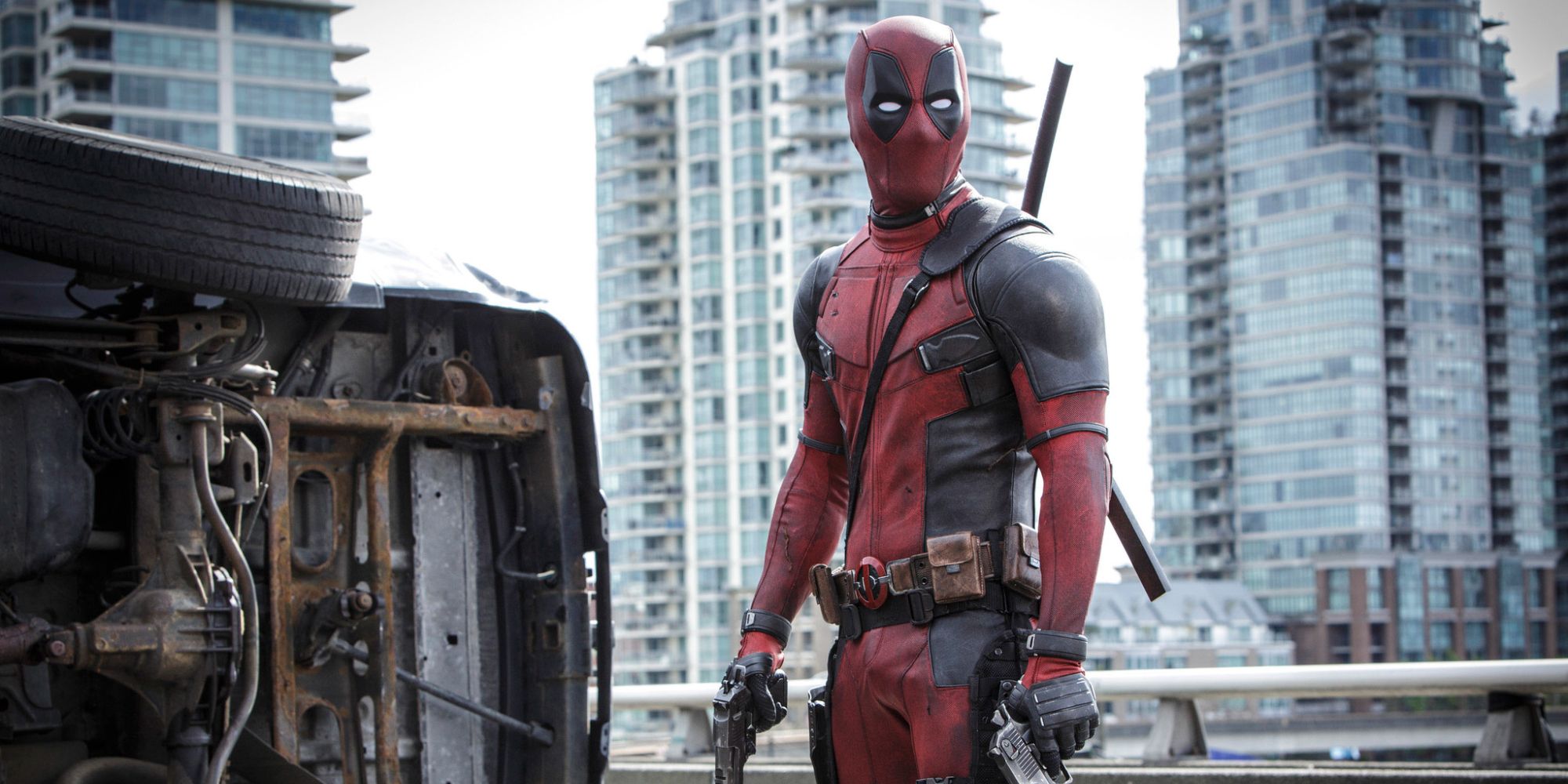 Sometimes an action movie is merely an action movie, but other times it is secretly a chick flick in disguise. The blend of action and romance can create a thrilling and emotionally charged film that appeals to a wide audience. By mixing these two genres, a movie can offer excitement and heart, making it a gratifying viewing experience for nearly anyone.
RELATED: 'Bones and All' & 9 Other Romantic Horror Movies That Will Have Your Heart Racing
Whether it is the unmistakable chemistry between Mr. and Mrs. Smith or the classic explosive relationship in Pride, Prejudice, and Zombies, don't be surprised when these action movies bring explosions that are not just from dynamite.
1
'The Mummy' (1999)
Rick O'Connell (Brendan Fraser) journeys to the City of the Dead with librarian Evelyn Carnahan (Rachel Weisz) and her older brother Jonathan (John Hannah) in the movie The Mummy. While there, they unwittingly rouse a cursed high priest with supernatural powers, Imhotep (Arnold Vosloo).
Many of the best scenes in the movie The Mummy include no action sequences at all. The chemistry between O'Connell and Carnahan is incredible. The movie does a fantastic job of entangling the film's action with romance. Not only do the viewers get to experience the romance between O'Connell and Carnahan, but they also get to witness the supernatural love of Imhotep and Anck Su Namun (Patricia Velásquez).
2
'Mr. and Mrs. Smith' (2005)
When John Smith (Brad Pitt) and his wife Jane (Angelina Jolie) discover that they are both assassins working for different agencies and assigned to kill the same mark, Benjamin Danz (Adam Brody), their decaying marriage takes an abrupt turn in the movie Mr. and Mrs. Smith. The two also learn that they must kill each other, sparking explosive attacks.
Concealed under all the gunfire and destruction is a concrete pro-marriage, pro-love message. As the couple attempts to kill the other, the Smiths ultimately discover they are still madly in love.
3
'Deadpool' (2016)
Ex-special forces operative Wade Wilson's (Ryan Reynolds) world comes smashing down when corrupt scientist Ajax (Ed Skrein) transforms him into an antihero in the movie Deadpool. Left with accelerated restorative powers, Deadpool and his mutant partners set out the right the wrongs of the world.
Wade's romance with Vanessa (Morena Baccarin) is the catalyst for most of the movie's events. The movie was even somewhat marketed as a romance — being released on Valentine's weekend. The movie mixes fast-paced action scenes with raunchy humor while highlighting Wade's love and devotion for Vanessa.
4
'Baby Driver' (2017)
Baby (Ansel Elgort) is a getaway driver in Atlanta for heist kingpin Doc (Kevin Spacey) in the movie Baby Driver. Baby depends on the ideal soundtrack to help him ensure the crew escapes quickly and safely. When Baby meets Debora (Lily James), he realizes getting out of the game is not as effortless as he expected.
RELATED: 8 Cool Car Movies That Aren't In The 'Fast & Furious' Franchise
At the core of Baby Driver is an old-fashioned love story where the hero tries to flee a criminal life he never wanted to be with the woman he loves. Baby spends most of the film trying to balance his dedication to Debora with his association with a life of crime. Their relationship is as passionate and intense as the shootouts and heists.
5
'Scott Pilgrim vs. the World' (2010)
Scott Pilgrim (Michael Cera) usually has no difficulty getting a girlfriend. Still, when Ramona Flowers (Mary Elizabeth Winstead) shows up, his situation changes in the movie Scott Pilgrim vs. the World. Scott finds that he must fight Ramona's ex-boyfriends to win her for himself.
Based on the graphic novel series Scott Pilgrim by Bryan Lee O'Malley, the movie combines a multitude of fight scenes with a comic book vibe. The film's quirky and imaginative style and lighthearted humor create a unique and playful take on what a typical romantic film is presumed to be
6
'A Knight's Tale' (2001)
The movie A Knights Tale tells the tale of William Thatcher (Heath Ledger) as he starts a quest to rise in his social standing and win the fair maiden's heart (Shanynn Sossamon). Throughout the movie, he must complete the ultimate test of medieval chivalry — tournament jousting to prove his worthiness to himself and his love.
A Knight's Tale incorporates aspects of action and adventure with the romance between William and Jocelyn to create an exciting and emotionally charged film. The movie puts a lighthearted but provocative spin on an adventure movie loaded with entertaining characters and plenty of horseback action and sword swinging.
7
'Indiana Jones and the Raiders of the Lost Ark' (1981)
American archeologist Indiana Jones (Harrison Ford) endeavors to defeat a group of Nazis to a unique religious relic in the movie Indiana Jones and the Raiders of the Lost Ark. Along the way, Indiana must combat a snake phobia and a venomous ex-girlfriend, Marion Ravenwood (Karen Allen) to save the world.
RELATED: The 10 Best Harrison Ford Movies, Ranked According to IMDb
The film's blend of action, humor, and romance create a compelling and exhilarating experience. The relationship between Indiana and Marion becomes essential to the plot. The film depicts their relationship as spirited and dramatic, echoing Indiana's thrilling and perilous journey to find the Ark of the Covenant.
8
'Murder Mystery' (2019)
The movie Murder Mystery is about Nick Spitz (Adam Sandler), a New York cop, and his wife Audrey (Jennifer Aniston) when they take a vacation to Europe in hopes of rekindling the marriage spark. However, a meeting leads to them being framed for the murder of billionaire Malcolm Quince (Terence Stamp).
Murder Mystery melds love and action to produce a fast-paced and riveting film. The movie carries the standard murder mystery genre and applies witty humor and charming lead performances to keep it light-hearted. That is not to say that the movie lacks action. It is action-packed, as the couple navigates through dangerous and hectic situations in an attempt to clear their names.
9
'The Princess Bride' (1987)
A plucky farmhand named Westley (Cary Elwes) must rescue his true love Princess Buttercup (Robin Wright), from the evil Prince Humperdinck (Chris Sarandon) in the movie The Princess Bride. Along the way, Westley encounters numerous impediments that try to stop him from reaching his true love.
RELATED: 10 Non-Action Movies That Still Have Great Action, According to Letterboxd
The Princess Bride features fast-paced action sequences, including sword fights and battles intertwined with the central romantic storyline. Throughout the film, Westley and Buttercup's love for each other is characterized as strong and unbreakable, and their relationship is one of the driving forces behind the action. Additionally, the film's unforgettable characters, witty dialogue, and heartwarming themes further add to its allure and make it a cherished classic by many.
10
'Pride, Prejudice, and Zombies' (2016)
When a mysterious plague turned the English countryside into a war zone in the 19th century, no one was safe in the movie Pride Prejudice and Zombies. Elizabeth Bennet (Lily James) must unite forces with Mr. Darcy (Sam Riley) to rescue their country from the zombies.
Part horror, part drama, and part comedy, Pride, Prejudice, and Zombies is also part romance. Loosely inspired by the literary masterpiece Pride and Prejudice, the movie draws in the definitive account of Elizabeth and Mr. Darcy's stormy relationship while adding as many zombie slayings as a horror fan could possibly want.
KEEP READING: 10 Best Contemporary Romance Movies Based On Books