10 Less-Than-Great Movies That Have Great Casts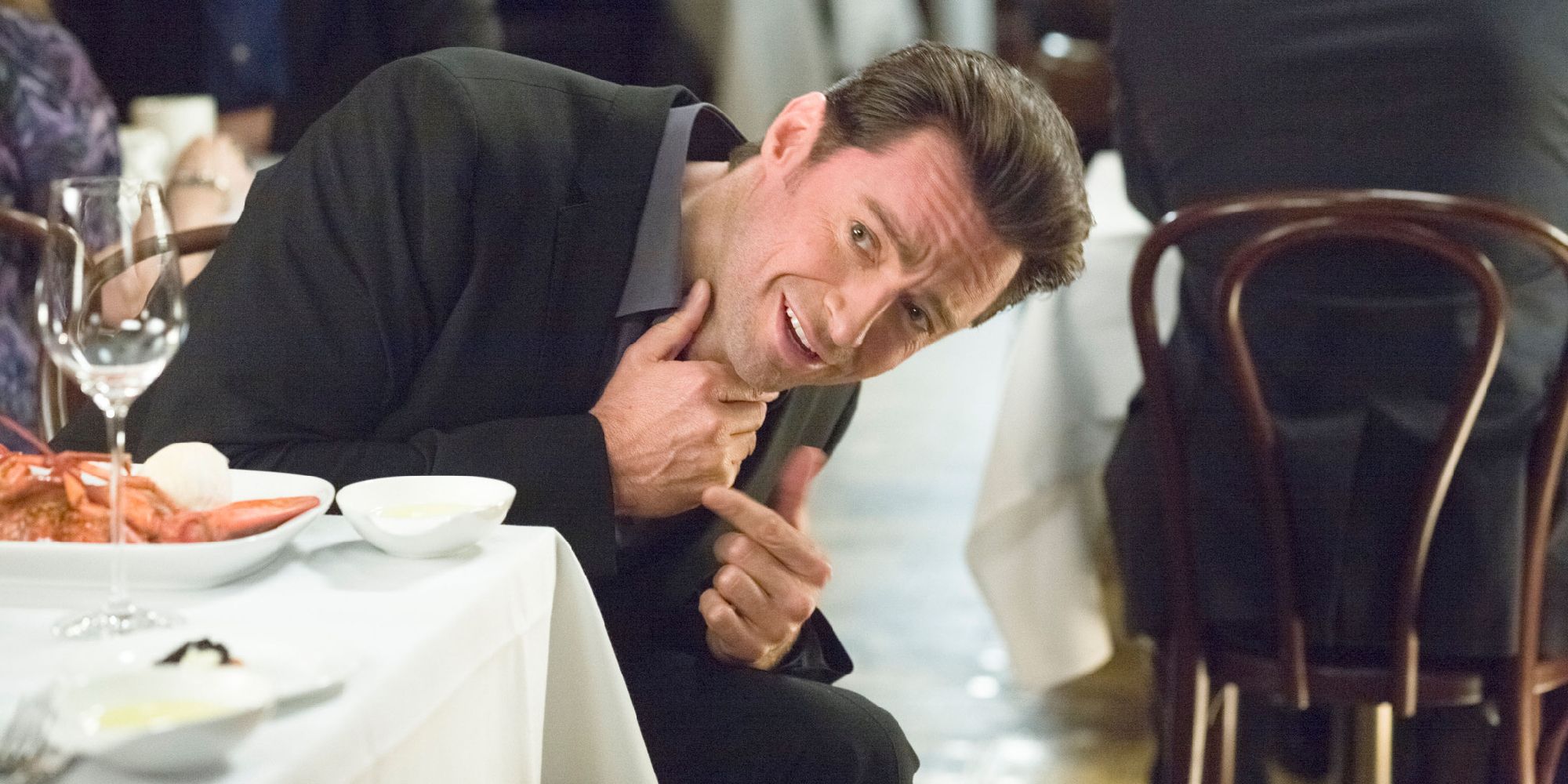 It's rare for an actor to go through their entire career only being in great movies. Not all movies are created equally, and it's a fact of life that some end up coming out better than others. High-profile, successful actors can usually rely on finding themselves in more good movies than bad (a great casting agent helps of course), but most well-known Hollywood actors likely have a handful of movies they don't look back on with particularly great fondness.
RELATED: Actors Who Have Appeared in the Most Best Picture Winners
The following movies may well fit into that category for the actors involved. Not all are universally disliked, but they're generally not considered to be great movies in any event. The following movies are also notable for containing amazing casts, yet despite this, the high level of star power didn't necessarily translate to a quality movie, with some of the casts below arguably having their talents wasted.
1
'The Snowman' (2017)
The Snowman is the kind of movie that looked good on paper, but the result ended up being disappointing, demonstrated by its low score of just 23% on Metacritic. Its story follows a detective who's amusingly named Harry Hole as he investigates a possible serial killer in a small Norwegian town during the dead of winter.
Part of the reason it sounded like a sure thing was its impressive cast, which included stars like Michael Fassbender, Rebecca Ferguson, J. K. Simmons and Val Kilmer. It also had impressive talent behind the scenes, given its director, Tomas Alfredson, also made Let the Right One In, and it was co-edited by the talented Thelma Schoonmaker, who's well-known for her incredible work editing almost all of Martin Scorsese's movies since 1980. It's a crime-thriller that simply doesn't come together well at all, which is a shame considering the talent attached to it.
2
'Crash' (2004)
When judged by how it did at the Oscars, Crash could admittedly be considered a success. For whatever reason, voters for the Academy Awards really gravitated toward the film's ham-fisted look at race and prejudice in 21st-century America. It's all done in such a clunky way that even if you think its intentions are good, parts of the film come off awkward at best, and genuinely uncomfortable at worst.
But then again, it is hard not to be impressed by the sheer number of big stars in its ensemble cast. The cast in question includes Sandra Bullock, Brendan Fraser, Don Cheadle, Matt Dillon, Terrence Howard and Thandiwe Newton… but even big fans of those actors should approach this Crash with the utmost caution.
3
'X-Men: Apocalypse' (2016)
Just about every movie in the X-Men series boasts an impressive cast, but X-Men: Apocalypse takes things a step further. To list all the big names in the cast would almost require an entire paragraph worth of text, but for starters, it includes Jennifer Lawrence, Oscar Isaac, James McAvoy, Michael Fassbender, Sophie Turner and Nicholas Hoult.
RELATED: The Best So-Bad-They're-Good Movies on Disney Plus
But despite having such an impressive selection of actors, X-Men: Apocalypse is often looked at as one of the weakest entries in the series, and arguably one that deflated interest in the X-Men as a whole. Some may find a little morbid curiosity in watching it messily unfold, but it's otherwise one superhero movie that can be safely missed.
4
'Ocean's Twelve' (2004)
Of the three films in the Ocean's trilogy released between 2001 and 2007, the second, Ocean's Twelve, is probably the weakest. It retains the slick style and some of the humor from the well-received first movie, but isn't nearly as engaging as a story, given it surprisingly de-emphasizes the heist elements that helped make the first movie such a success.
Still, if there are people out there who just want to see a movie with tons of stars, Ocean's Twelve will admittedly have them covered. These movies are well-known for featuring many of the biggest Hollywood stars of the 2000s, with cast members here including George Clooney, Brad Pitt, Matt Damon, Julia Roberts and even Bruce Willis playing a version of himself in what's probably the movie's best scene.
5
'Amsterdam' (2022)
Seeing as it didn't exactly get the most glowing praise from critics, the most notable thing about Amsterdam ends up being its cast. It's no wonder the number of stars was heavily promoted in both the trailer and on the movie's posters, as otherwise, the critic approval rating of just 33% on Rotten Tomatoes doesn't exactly make it look all that appealing.
Still, it's notable that Amsterdam does feature Christian Bale, John David Washington, Margot Robbie, Anya Taylor-Joy, Michael Shannon and even Robert De Niro, to name just a few. It's not exactly clear what attracted so many high-profile names to a movie that ended up underwhelming viewers and critics alike, but the movie business can be an unusual and unpredictable one at times…
6
'Thor: Love and Thunder' (2022)
It would be generous to label Thor: Love and Thunder as divisive, given that's probably the nicest thing that can be said about the fourth Thor movie. The character had been amazingly well received in Thor: Ragnarok, Avengers: Infinity War, and then Avengers: Endgame, which made it such a shame that Love and Thunder ended up misfiring and undoing some of the previous movies' goodwill.
It's made even more disappointing by the fact that Love and Thunder might have the best cast out of any Thor movie, yet more or less wasted them. It boasted Chris Hemsworth, Natalie Portman, Russell Crowe, Christian Bale and most of the main cast from the Guardians of the Galaxy movies, yet still couldn't use their collective talent to help make another great movie featuring the God of Thunder.
7
'Nine' (2009)
Nine is a musical coincidentally released in 2009, and assembled a huge number of Oscar winners into its remarkable cast. Daniel Day-Lewis, Marion Cotillard, Penélope Cruz, Nicole Kidman, Judi Dench and Sophia Loren are all in the movie, which makes its overall cast a genuinely impressive one.
RELATED: The Darkest Musicals of All Time
At the end of the day, however, Nine wasn't exactly a critical hit, with a Rotten Tomatoes score of just 39%. Those who can resist the huge cast and find the idea of watching a movie about a famous director struggling with his professional and personal life are better off just watching 1963's 8½, which the movie's story is based on.
8
'The Expendables' (2010)
The basic premise of The Expendables is that it's going to throw a whole heap of famous action movie stars into one movie, and therefore action movie fans are probably going to want to check it out. Sure, while the actual plot involves taking down a rogue CIA agent, few people interested in the movie are likely to care about the story all that much.
Its sequels up the ante when it comes to big names, but the first is certainly no slouch when in the area of casting, given it features Sylvester Stallone, Jason Statham, Mickey Rourke, Dolph Lundgren, Terry Crews, Jet Li and Bruce Willis. Maybe seeing that many iconic action stars in one movie's enough for viewers to have a good time, but it wasn't quite enough for critics, seeing as the movie has a 45% rating on Metacritic.
9
'Armageddon' (1998)
As a director, Michael Bay is known for his love of excess, as well as the way he loves making movies that are over-the-top and filled with explosions. Armageddon, therefore, delivers as a Michael Bay film – for better or worse – given its ludicrous premise involves a group of oil rig workers receiving training to be astronauts so they can go into space and destroy an asteroid before it collides with Earth, destroying the human race entirely.
Say what you want about the movie, but you can't deny its exceptional cast. Armageddon features Bruce Willis, Liv Tyler, Ben Affleck, Billy Bob Thornton, Steve Buscemi and Owen Wilson, among others, making it a silly yet star-studded spectacle about preventing the end of the world.
10
'Movie 43' (2013)
Standing as a perfect example of how not to do sketch comedy, Movie 43 is notorious for being one of the worst comedies of the 21st century so far. It treats viewers to one unfunny skit after another, with the resulting movie being an absolute endurance test to sit through.
There are almost too many famous people inexplicably involved to mention, with some of the biggest names being Hugh Jackman, Kate Winslet, Naomi Watts, Chris Pratt, Emma Stone, Richard Gere and Halle Berry. Reading up on the story behind Movie 43 and how so many people ended up in such a bad movie is more interesting than the film itself… though not by much.
NEXT: Your Honor's Bryan Cranston & Other Actors Who've Led Different TV Shows