20 Best Jack Nicholson Movies, Ranked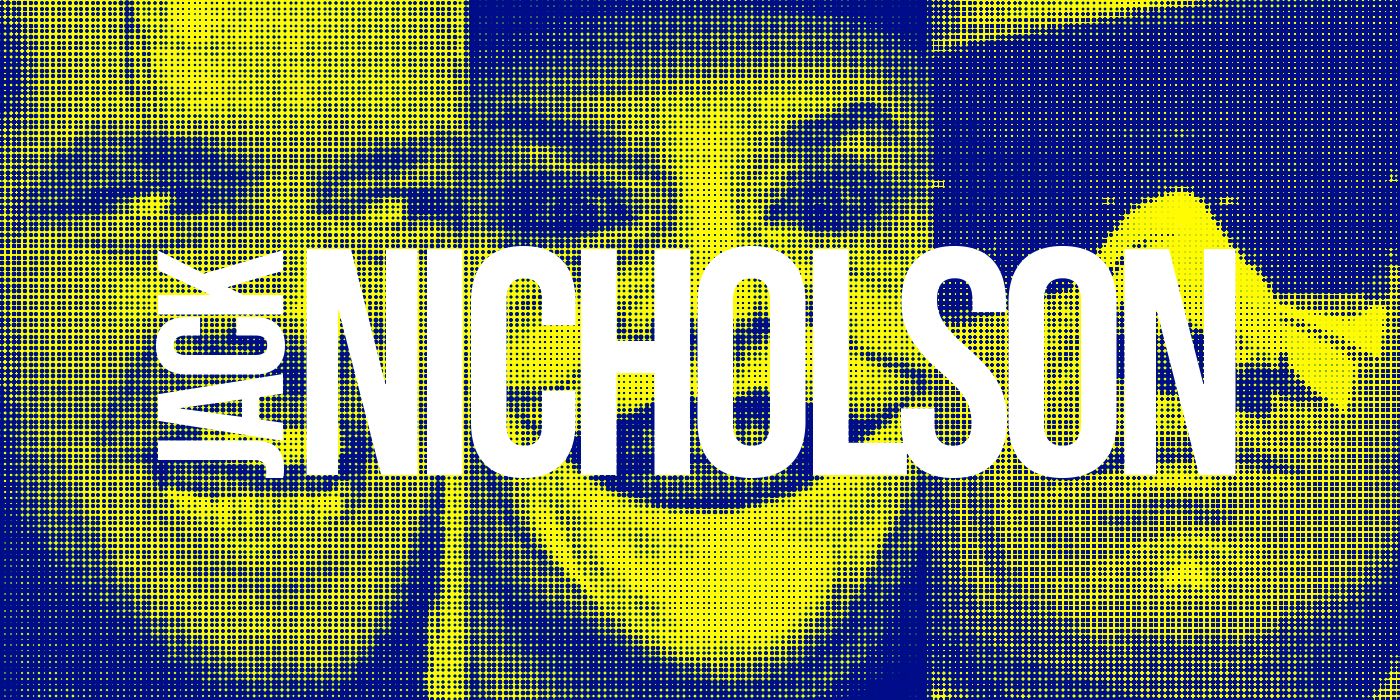 What could even be said about Jack Nicholson at this point that hasn't already been said? He had an acting career that lasted for just over 50 years, with his earliest role being in the late 1950s, and his last role being in 2010. As far back as 2013, there were reports suggesting Nicholson had retired from acting, and though he's never publicly declared this himself, it's safe to assume he has stepped away from acting, and is enjoying a retired life outside the spotlight.
And honestly, fair enough, and good on him. For half a century, he was one of the most dedicated and consistently interesting American actors out there, and his vast body of work still largely holds up to this day. Within Nicholson's filmography are plenty of classics, and of the dozens of movies he appeared in, the following titles represent the best, being ranked below from great to greatest.
20
'Prizzi's Honor' (1985)
In Prizzi's Honor, Jack Nicholson plays a hitman for a wealthy crime family. He's shown to be a professional and efficient at his job, but things become complicated when he finds himself falling for a woman who might well also be an assassin, putting his livelihood – and maybe even his life – in danger.
RELATED: The Best Crime Movies of All Time, Ranked It's a film with an odd tone, being a romance movie, a crime drama, and also a comedy all at once. It might feel a little overstuffed as a result, but the end product is certainly interesting, and Nicholson's typically committed performance to a complicated role also ensures this underrated – and somewhat forgotten – movie is worth watching.
19
'Heartburn' (1986)
In 1986 and 1987, Jack Nicholson and Meryl Streep starred in two fairly different movies together: Heartburn and Ironweed, respectively. The latter was an ambitious but somewhat awkward drama largely set during the Great Depression, and the former was overall a better film, following the rocky relationship that ensues after two very different people meet at a wedding and fall for each other.
RELATED: The Best Romantic Movies of All Time, RankedIt's partly comedic, but probably more of a drama overall, and when tackling the ups and downs of romance, it ultimately emphasizes the downs more. It might be difficult to buy the relationship in the first place, but the way Heartburn explores said relationship's breakdown with a unique tone makes it an interesting watch.
18
'Ride in the Whirlwind' (1966)
With the same director, genre, and some of the same cast, Ride in the Whirlwind is something of a companion Western toThe Shooting. They were both filmed back-to-back and released in the same year, though each had different storylines/characters.
In the case of Ride in the Whirlwind, the narrative is concerned with three men who get mistakenly identified as outlaws, and are then chased by a gang of vigilantes. It features Jack Nicholson more prominently than The Shooting, is a slightly better-made movie, and is also notable for the fact it was written by Nicholson, too.
17
'The Pledge' (2001)
The Pledge is something of a crime, mystery, and psychological drama film all wrapped up into one. Jack Nicholson stars here as a soon-to-be-retired police chief (a bit of a cliché, yes) who becomes intensely dedicated to finding the killer of a young girl, leading him to become obsessed while putting his life – and the lives of others – at risk.
It's arguably a bit overdone, with director Sean Penn straining too hard (as he often does) to give the film extra amounts of style and intensity. Despite him seemingly trying to ruin the movie, everything else largely works, from the performances to the ending, the latter of which does admittedly leave quite the impact.
16
'As Good as It Gets' (1997)
Of all the late-career rom-com/dramedies Jack Nicholson appeared in, As Good as It Gets might be as acclaimed and popular as they get, given this was the movie that saw him win his third acting Oscar. He plays a grumpy old man who learns to become less bigoted and isolated, thanks to his new neighbor, a dog he's asked to look after, and an unlikely new relationship with a single mother.
RELATED: The Greatest Movies of the 1990s, RankedIt's difficult for a movie to make a character like this more sympathetic as the film goes on, and it's the kind of thing that'll make or break a dramedy. Here, it thankfully generally works, and though it hasn't aged fantastically across the board, As Good as It Gets still works well, for the most part.
15
'The Passenger' (1975)
The Palme d'Or-winning filmmaker Michelangelo Antonioni is best known for his Italian-language films, and for making movies that are generally quite obscure and sometimes perplexing. The Passenger showed he could just as easily make a challenging psychological drama with an American actor at its center: Jack Nicholson.
It follows a journalist finding the dead body of a man who looks just like him, at which point he takes that man's identity and begins to live a new life. However, he doesn't understand what kind of lifestyle he's gotten himself into until it's too late, leading to an inevitably bleak conclusion. It's an incredibly strange film, but it's hard to deny that the slow pace, bold visuals, and compelling performances combine to leave quite the impact.
14
'Carnal Knowledge' (1971)
A lesser-known Mike Nichols movie starring Jack Nicholson (the two also collaborated on the aforementioned Heartburn, among others), Carnal Knowledge was a movie that was very controversial for its time, owing to its sexual content and dialogue, as well as for the title alone.
Nowadays, it probably doesn't seem quite so shocking when it comes to content, though its exploration of how some young men view – and treat – young women remains confronting and arguably necessary. It's a fairly hard-hitting drama, with minimal comedy and a story that doesn't exactly feel romantic, even if it deals with relationships and physical attraction. It's underrated overall, and worth checking out for those interested in boundary-pushing movies released during a boundary-pushing decade.
13
'A Few Good Men' (1992)
It's probably not too bold a claim to call A Few Good Men the most iconic 1990s movie that Jack Nicholson appeared in. He has a supporting role here, but makes every second of his screen time count in this courtroom drama about a military trial involving two Marines being tried for the murder of another.
RELATED: The True Story Behind Aaron Sorkin's 'A Few Good Men'
Nicholson plays Colonel Nathan R. Jessep, a shady man who seems to know more about the case than he lets on. Tom Cruise plays the young lawyer who spends much of the movie trying to get Jessep to come clean, leading to an expectedly explosive courtroom finale that stands as the movie's most well-remembered scene.
12
'Reds' (1981)
Over 20 years before Something's Gotta Give, Jack Nicholson and Diane Keaton were both in the Oscar-nominated epic Reds, which had a truly impressive cast that also included Warren Beatty (also the director) and Gene Hackman. It's a biographical film about John Reed, an American journalist who attempted to spread socialist values among the American working class.
Nicholson plays the real-life American playwright Eugene O'Neill who comes between Reed and Keaton's character, journalist Louise Bryant, giving the film a fairly healthy dose of romantic drama. Still, with a runtime of over three hours, Reds certainly has the time to go there, with the scope of the film and the skilled performances of its large cast making it worth your time.
11
'Broadcast News' (1987)
10 years before As Good as It Gets, James L. Brooks directed Jack Nicholson in another memorable performance in 1987's Broadcast News, though his role was smaller here. It's a film that looks at the changing landscape of TV news in the 1980s, all the while showing a love triangle between a female producer, a male newsreader, and a male correspondent.
Nicholson's performance here is almost more of a cameo, and his name doesn't appear in the opening credits (only the end credits), with his brief role being that of the network's lead anchor. Still, it's always fun to see Nicholson pop up in anything, and it also helps that the rest of the movie (which is Nicholson-free) still holds up as a compelling workplace comedy.
10
'About Schmidt' (2002)
Appropriately enough for one of Jack Nicholson's last big pre-retirement movies, About Schmidt focuses on the difficulties of growing old. He plays a retired insurance salesman whose quiet existence is upended when his wife suddenly dies, forcing him to re-evaluate much of his life, past, and possible future without her.
It's a very bittersweet movie, proving funny at times and then crushingly sad at other times. The tone is overall surprisingly well-balanced, and Nicholson is exceptional in the very difficult role he was given to play. Overall, it's another winning dramedy in the filmography of Alexander Payne, and clear evidence that even during his final years of acting, Nicholson still had it.
9
'Easy Rider' (1969)
Easy Rider certainly wasn't the first Jack Nicholson role – not even the first great one of his – but it was arguably his breakout role. While Dennis Hopper and Peter Fonda play the lead roles in this movie about two bikers traveling a great distance to sell drugs, Jack Nicholson steals the show when he appears as a young and carefree lawyer who briefly accompanies the bikers on their journey.
RELATED: Movies Where Actors Got to Pay Homage to Past Roles
It's a historically significant film for American cinema as a whole, even outside the fact that it largely served to introduce the world to Nicholson while also getting him his first Oscar nomination. It's dark, scrappy, and very psychedelic, but ultimately stands as a unique film that's also one of the best from Nicholson's earlier years as an actor.
8
'Terms of Endearment' (1983)
Known for being one of the most notorious tearjerkers of all time, Terms of Endearment was yet another successful collaboration between James L. Brooks and Jack Nicholson. Like As Good as It Gets, Nicholson also won an Oscar for his role here, playing a retired astronaut named Garrett Breedlove who has a relationship with Shirley MacLaine's character, Aurora Greenway.
Still, the film is ultimately most about the relationship between Aurora and her daughter (played by Debra Winger), with Nicholson appropriately winning Best Supporting Actor as a result. Still, it's the kind of movie where it's overall strong and well-made, and Nicholson getting a few scenes to really shine is just icing on the (surprisingly sad) cake that is Terms of Endearment.
7
'Five Easy Pieces' (1970)
After being a scene stealer in 1969's Easy Rider, Five Easy Pieces was arguably the first great movie that let Jack Nicholson shine in a leading role. He plays a man trying to make it on his own in the world, traveling across America to find work while also spending a great deal of wasted time in bars and motels.
RELATED: Wonderfully Over-the-Top Actors Who Rival Nicolas Cage
It's very much a New Hollywood film, favoring subdued emotions and a story about everyday woes over anything too melodramatic or action-packed. Nicholson's great in the role here, and though he's most often praised for his explosive and showy performances, Five Easy Pieces shows how he can excel in quieter, subtler roles, too.
6
'The Last Detail' (1973)
The Last Detail is yet another great film Jack Nicholson starred in during the 1970s. The loose plot here concerns two men from the Navy being ordered to escort another young man to prison, though feeling guilty about the whole ordeal, they attempt to give him a memorable send-off/journey there, before he ultimately has to face prison time.
It feels split fifty-fifty between comedy and drama to a particularly efficient extent, which is something that filmmaker Hal Ashby was often very good at doing. Nicholson's great here as one of the guilt-stricken Navy officers, and really makes the most of the excellent and – for its time – profanity-laden screenplay.
5
'Batman' (1989)
Ranking as one of the most significant and just all-around best superhero movies of all time, 1989's Batman is fondly remembered for Tim Burton's direction, Michael Keaton's performance as Bruce Wayne/Batman, and Jack Nicholson's over-the-top turn as the Joker, the titular character's most notorious foe.
It's impressive that Nicholson steals the show here, because everything else around him is also remarkably good. There have been plenty of other memorable takes on the Joker, especially since 1989, but Nicholson remains one of the best of them all, bringing a twisted and sadistic glee to the character, and striking a good balance between silly/cartoonish and genuinely menacing.
4
'The Departed' (2006)
The Departed's up there with the best of the best, when it comes to Martin Scorsese's remarkably consistent (and sizable) filmography. It's an intricate and fast-paced crime/thriller movie, following an undercover cop immersing himself in a criminal gang, and the same criminal gang sending one of its members to infiltrate the police force.
RELATED: All Martin Scorsese and Leonardo DiCaprio Movies, Ranked From Worst to Best
It's a cat-and-mouse kind of premise at its best, and Jack Nicholson shines as the leader of the gang being targeted by the cops. He chews a great deal of scenery whenever he's on-screen, delivering a wild performance where he seems unafraid to hold anything back. For those who like their Nicholson performances as loud and extreme as possible, The Departed's a must-watch movie.
3
'Chinatown' (1974)
Standing as one of the best-written movies of all time, Chinatown is perhaps the definitive neo-noir film, and a high point of Jack Nicholson's career. In it, he plays a private detective named Jake Gittes, a man who finds himself wrapped up in a very complex conspiracy involving political corruption, affairs, and murder.
It all unfolds in a way that can feel overwhelming, but by design, and everything does come together by the film's iconic conclusion. Nicholson also helps in this regard, convincingly playing a man out of his depths and coming closer to drowning with every new discovery he makes, making it one of his best performances and one of the greatest movies he ever starred in.
2
'One Flew Over the Cuckoo's Nest' (1975)
As far as dramas go, few are as effectively moving and dynamic as One Flew Over the Cuckoo's Nest. It was the movie that got Jack Nicholson his first of three Oscar wins, with him playing a rebellious patient at a psychiatric hospital named Randle McMurphy, who ends up clashing with the ward's head nurse while inspiring his fellow patients there to become more outspoken.
Jack Nicholson gets to go big here, with a larger-than-life character, but his performance is far from one-note. This, perhaps more than any other individual film, is the one that best showcases how well he can act either "big" or subtly. His Oscar win was well-deserved here, and the rest of the film proved to be successful at the Oscars as well, given it's one of the few movies to win the Big Five categories.
1
'The Shining' (1980)
Not just one of the greatest films of 1980, but one of the best of the entire 1980s, The Shining is about as iconic as horror movies get. The plot is a simple one perfectly executed, following a father taking his wife and young son with him while serving as a mysterious hotel's caretaker during the off-season, only for supernatural forces and/or psychological torment from the isolation to begin tearing the family apart.
Stanley Kubrick was a filmmaker who could master just about any genre he tackled, with The Shining showing how effectively he could execute genuinely terrifying horror. Jack Nicholson sells the madness of his character to an unsettling degree, with his beyond-intense performance enabling Jack Torrance to become one of the most famous characters in the history of horror.
NEXT: The Greatest Movies of the 1980s, Ranked