26 TV Shows To Watch This Fall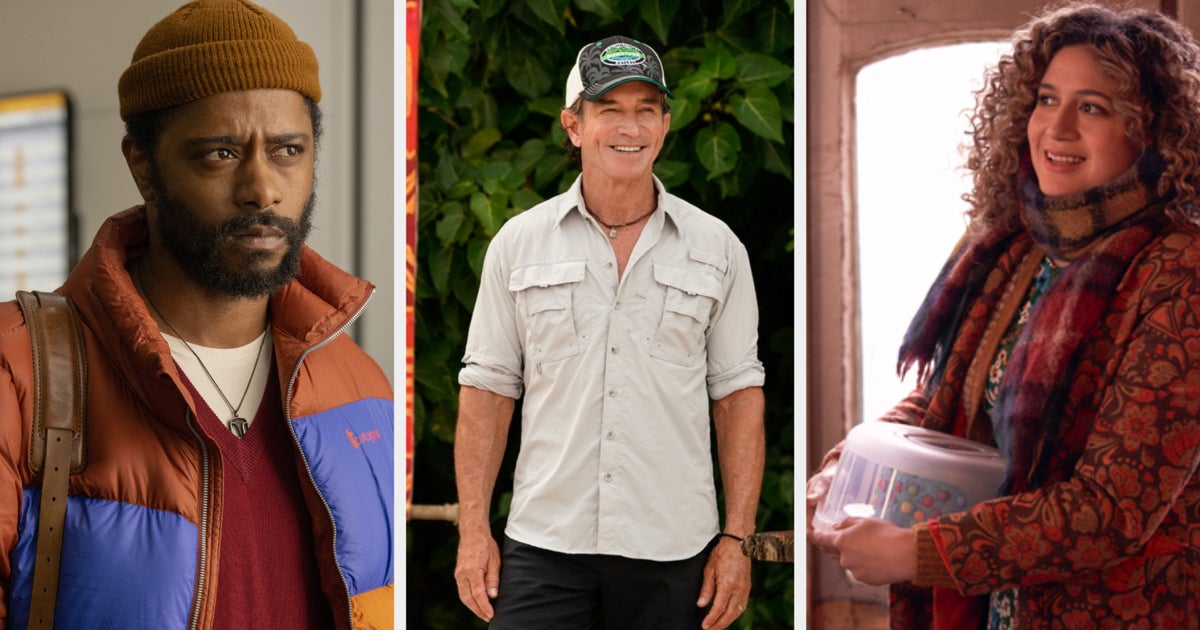 Fall TV has started a bit differently this year. The writers strike ended just as autumn began, after nearly five months of walking the picket line. Screen Actors Guild-American Federation of Television and Radio Artists members have been on strike since July over fair pay and working conditions in the streaming era.
Until Hollywood execs agree to a fair deal for actors, the outlook for when your favorite shows will return is a bit unclear. Several TV series aren't returning this year; network hits "Abbott Elementary," the "Law & Order" franchise and "Grey's Anatomy," and cable and streaming faves like "Stranger Things," "Hacks" and "Yellowstone" are all delayed.
But there is still so much TV on right now. HuffPost's Culture team compiled a list of TV series we recommend, from new series to returning shows. We also flagged a few upcoming series that we haven't seen yet but we're just intrigued enough to watch. These shows started on or after Sept. 1 and air through the end of 2023.
If you're looking to add some shows to your watchlist, here's a good place to start.
New TV Shows We Recommend
"The Changeling"
(Streaming on Apple TV+)
A knotty, fascinating genre offering that is also more proof that Hollywood should dive deeper into the plethora of original Black literature to bring fresh ideas to the screen. — Candice Frederick
"Young Love"
(Streaming on Max)
Matthew Cherry just doesn't miss in the animated space. Following his Oscar-winning short "Hair Love," the filmmaker builds off of the sweet story of a father learning to do his daughter's hair with Max's "Young Love." But don't let the cute storyline fool you. With characters voiced by Kid Cudi, Issa Rae, Loretta Devine and Tamar Braxton, this isn't just a cartoon for kids. As this family navigates issues around career, race and social media, there's truly something in this show for all ages. — Taryn Finley
"Found"
(Premiered Oct. 3 on NBC; streaming on Peacock on Wednesdays)
Shanola Hampton ― who rose to fame as Veronica Fisher in the long-running drama "Shameless" — is shining in her lead role in NBC's new procedural "Found." The series follows Gabi Mosely, a PR specialist who runs a crisis management company that specializes in finding missing people. Created by Nkechi Okoro Carroll, "Found" is as timely as ever, as more spotlight has been put on the fact that women and girls of color often go missing and don't receive the same level of media attention as young white women and girls. Hampton shines as she leads her crew to find people who are often overlooked by the justice system. Mark-Paul Gosselaar also stars as Sir and has an ominous relationship with Gabi that is as intriguing as it is sinister. If you're yearning for a procedural drama, this one will definitely quench your thirst. — Erin E. Evans
"House of Villains"
(Premiered on E! on Oct. 12; airs Thursdays)
Tiffany "New York" Pollard. Omarosa. Shake. Spencer Pratt. If these names immediately spark drama in your mind, then you definitely need to be watching "House of Villains." The series is a new competition show where your favorite reality TV villains duke it out to become the ultimate supervillain. The first episode starts a little slow, but I'm curious enough to see where this goes. — Evans
"Lessons in Chemistry"
(First two episodes premiered Oct. 13 on Apple TV+; new episodes streaming Fridays)
A general rule of thumb is that if Brie Larson is in it, it's got to have some merit. The actor imbues an otherwise commonplace 1960s drama about a brilliant young chemist with such honesty and grit that you can't help but watch it until the end. — Frederick
"Neon"
(Premieres on Netflix Oct. 19)
"Neon" follows three friends who move to Miami with dreams of making it big in reggaeton — and the long-awaited series I mentioned in December is coming to Netflix on Oct. 19. The series was created by Shea Serrano, with consulting from HuffPost Culture Shifter Katelina Eccleston and journalist Suzy Exposito. ― Ruth Etiesit Samuel
"Black Cake"
(Streaming on Hulu on Nov. 1)
Yet another Black novel comes to the small screen and instantly seizes your attention from the first episode. A family saga spanning across generations and countries, "Black Cake" is an increasingly engrossing story about love gained and lost — and the secrets we keep to ourselves and from those we love. —Frederick
Returning Shows We Recommend
"Love Is Blind"
(Season 5 is streaming on Netflix)
The show that takes single men and women and has them date and get engaged sight unseen has seen more than a little drama in its latest season. Between cast members' cheating pasts coming back to haunt them, questionable credit scores getting in the way, stalking allegations and more editing than a Kardashian Instagram post, this is, undoubtedly, the messiest season yet. For a fuller experience, follow along with our liveblogs as you watch. — Finley
"Sex Education"
(Season 4 is streaming on Netflix)
Netflix's hit British dramedy "Sex Education" starring Asa Butterfield, Emma Mackey and Ncuti Gatwa returned in September for its fourth and final season. Created by Laurie Nunn, the series follows teen sex therapist Otis Milburn and his peers as they navigate relationships, identity, sexuality and other issues. Though I wished for two more episodes to nicely wrap up the show, "Sex Education" goes out with a bang: a stellar array of guest stars, lots of Black queer love and revelations. — Samuel
"Starstruck"
(Season 3 is streaming on Max)
For three seasons, creator and star Rose Matafeo has perfectly reinvented the rom-com in this series, which takes some of the genre's classic tropes and turns them on their head. It brilliantly finds the balance between identifying what we love about the rom-com and making a more honest version. In its recent third season, the series makes perhaps its boldest choice yet, puncturing the rom-com fantasy while remaining as charming as ever. — Marina Fang
"Real Housewives of New York City"
(Season 14 is streaming on Peacock)
As a newbie to the "Housewives" franchise, diving in with the revamped cast of the "Real Housewives of New York City" was an excellent place to start. With former J. Crew president Jenna Lyons in the mix, I was immediately intrigued. Now, this season started slow and turned a bit sour as a certain somebody became the target of bullying ― but I'm looking forward to the reunion and seeing who sticks around. — Samuel
"The Morning Show"
(Season 3 premiered Sept. 13 on Apple TV+ and is streaming weekly)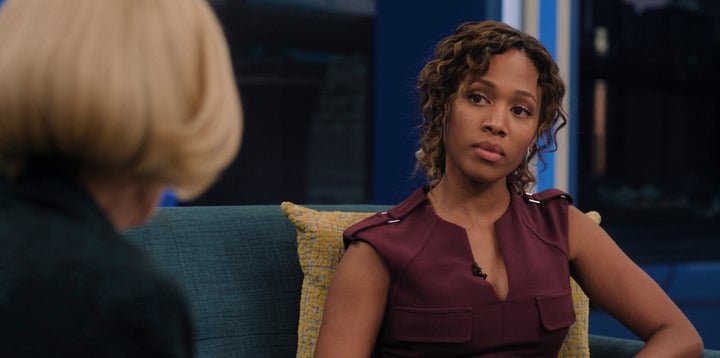 After watching a somewhat unsatisfying Season 2, you can tell that rent was due for Season 3 as the twists and turns for the UBA crew have us hooked. And this season they've recruited a secret scene-stealing weapon in Nicole Beharie. Aiming to bounce back after a long pandemic, a cyberattack shakes up the network right as mega-billionaire Paul Marks (Jon Hamm) was looking to buy it. Email and data leaks uncover secrets galore that leave the top dogs in charge with everything to lose on edge. — Finley
"American Horror Story: Delicate"
(Premiered on Sept. 20 on FX; streams on Hulu)
Kim Kardashian's addition to the cast of this anthology series is frightful on its own. But so far (FX refuses to send screeners, so this is based on the two episodes that have aired), her portrayal of a celebrity publicist shockingly hasn't brought it down yet. "AHS" favorite Emma Roberts returns to the franchise this time as an Oscar-bound actor whose new pregnancy comes with a side of supernatural experiences. Unoriginal but intriguing nonetheless. — Frederick
"Survivor"
(Season 45 premiered Sept. 27 on CBS; streams on Paramount+ weekly)
The long-running competition series is back with a new cast of folks who are vying to become the sole survivor. The season started off a bit rocky with some conflicting personalities, but if you're a fan of the show, you'll recognize one castaway's face. It generally takes me a few episodes to get in the swing of meeting the new tribes, so here's hoping the rest of the season brings some new thrills and some cunning gameplay. — Evans
"Chucky"
(Season 3 premiered Oct. 4 on SYFY and USA Network; streams on Peacock weekly)
Your favorite maniacal doll is back to terrorize kids — and is trying to take the White House down with him. As with any great villain, Chucky always manages to make a little sense in the midst of his lunacy, calling out our totally fucked up political nightmares right now while also creating new bloody nightmares of his own. Here for it all. — Frederick
"Creepshow"
(Season 4 premiered Oct. 13 on Shudder)
It's not clear whether some horror series lose momentum after the first few seasons, but anthologies often seem like the better way to go — and "Creepshow" is a prime example of that. The rebirthed series from the '80s returns with another collection of macabre short stories sure to tingle the spine. — Frederick
"Big Mouth"
(Season 7 streams on Oct. 20 on Netflix)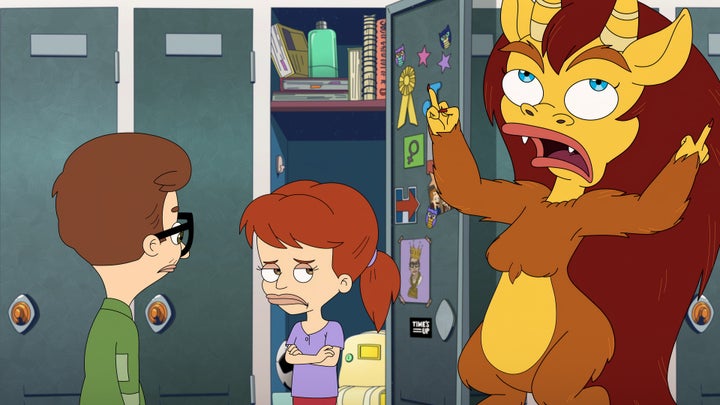 The horny, potty-mouthed teens return for the series' final hurrah as they graduate middle school. Throughout eight years, we've seen them grow from awkward and sexually intrigued to more affirmed and, well, still awkward young people who reflect our most intimate concerns about identity and adolescence. Watching their journeys end will certainly be bittersweet. — Frederick
"30 Coins"
(Season 2 premieres Oct. 23 on Max)
Spain low-key dropped one of the most interesting horror series of the year in 2020, and few people talked about it. Thankfully Max renewed it, so hopefully more audiences will watch this truly batshit show that investigates demonic appearances in a religious Spain. This time, with Paul Giamatti as a U.S. billionaire baddie. As if these characters needed more problems. — Frederick
"The Gilded Age"
(Season 2 premieres Oct. 29 on Max)
The first season of "Gilded Age" provided lots of fodder for drama for Season 2. I'm mostly interested in what's going on with Peggy Scott (Denée Benton), her budding journalism career and her son that her father forced her to put up for adoption. Of course, the Russells (Carrie Coon and Morgan Spector) will still be clamoring to find their way in high society. And Mrs. van Rhijn is hellbent on finding her niece Marian Brook (Louisa Jacobson) a suitable husband; while Mrs. Brook (Cynthia Nixon) has possibly stumbled on love herself. — Evans
"Selling Sunset"
(Season 7 of premieres Nov. 3)
"Selling Sunset" follows the personal and professional drama surrounding agents at the Oppenheim Group brokerage. Last season, viewers were introduced to Bre Tiesi, who shares a baby with Nick Cannon, and it appears that one agent may no longer be in the picture. All I can say is that the absence of an HR department is truly what keeps this series going. — Samuel
"Rap Sh!t"
(Premieres Nov. 9 on Max)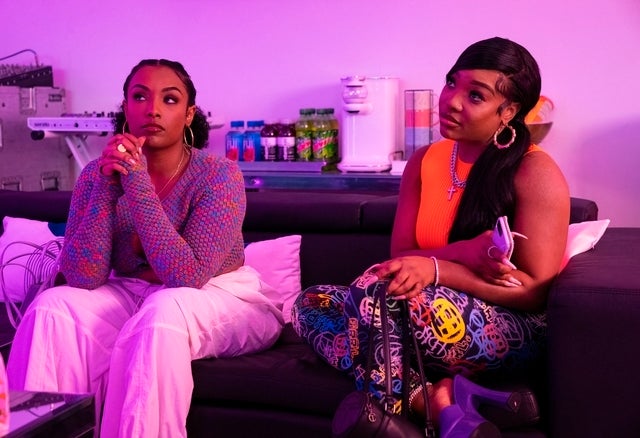 Let the seducing and scheming commence as our favorite fictional rap duo (sorry Rin and Tin) returns to TV on Nov. 7 for Season 2. Mia and Shawna, played by KaMillion and Aida Osman, are chasing their dreams while on tour with one of the hottest artists in the game. But as they glow up, they find out that all that glitters ain't gold and reality humbles them more than a few times. The Issa Rae-created show is unlike anything else on TV right now, as it shows a side of hip-hop that's rarely represented in scripted television. ― Finley
"The Crown"
(Part I of the final season streams on Netflix Nov. 16; Part II streams Dec. 14)
At last, "The Crown" will wrap its final season by the end of the year. It'll be interesting to see how the series wraps its story with promised storylines around Princess Diana's death, William reintegrating into Eton after his mother's death, Charles and Camilla's marriage and the start of William and Kate's love story. — Evans
"Power Book III: Raising Kanan"
(Season 3 premieres Dec. 1 on Starz)
I immediately needed Season 3 after this magnificent scene between drug queenpin Raquel (Patina Miller) and her aspiring record producer brother Lou-Lou (Malcolm Mays) in the Season 2 finale of "Power Book III: Raising Kanan." The acting on "Raising Kanan" towers above that of the other installments of the franchise, leaving audiences thirsty for more episodes. That's really all there is to it. We are ready. — Evans
New TV Series We Haven't Seen But Are Intrigued Enough To Watch
"Ms. Pat Settles It"
(Premieres Oct. 18 on BET)
Comedian Ms. Pat already has my heart with her BET+ series "The Ms. Pat Show," which is based on her own family. But now she is putting on her judge robe and weighing in on cases on her new show "Ms. Pat Settles It." Ms. Pat isn't afraid to tell it like it is and with a few jokes and judgments — along with a few special guests as her jury — she's sure to serve up so many laughs in her courtroom. Check out the trailer here. — Evans
"Lawmen: Bass Reeves"
(Premieres Nov. 5 on Paramount+)
When Bass Reeves appears in the opening scene of HBO's "Watchmen," you immediately want to know more about the lawman. He was the first Black deputy U.S. marshal west of the Mississippi and he likely wasn't in your history book. At last, Reeves is getting his big moment in the spotlight with "Lawmen: Bass Reeves" on Paramount+. Starring David Oyelowo as Reeves, it'll be interesting to see how the deputy wields his power in the Old West. Check out the trailer here. — Evans
"A Murder at the End of the World"
(Premieres Nov. 14 on FX)
This is one of those instances where the mere thought of a murder mystery premise starring Brit Marling and Clive Owen has already hooked me. Check out the trailer here. — Frederick