action within the exhibition 'everybody talks about the weather' at fondazione prada venice
in venice, Fondazione prada explores local climate disaster
Commencing Might 20th, 2023, Fondazione Prada in Venice delves into the local climate disaster and explores the world's ever-transforming normal landscape by way of the lens of visible art, a important exhibition hosted in a fitting metropolis that looks to be an instance of such a vital societal problem with the city's rising sea levels. 'Everybody Talks About the Weather' navigates through the semantics of 'weather' in visual artwork, perusing the atmospheric and alluring realms of artwork as a level of departure to spotlight the urgency of local climate transform.
Much more than fifty functions by up to date artists which include Antony Gormley, Theaster Gates, and Gerhard Richter,  and a range of historical artworks are on exhibit to show and recall the approaches in which climate and weather conditions have formed histories and how humanity has dealt with the each day publicity to meteorological occasions. The current show trails guiding the exhibitions 'Human Brains: It Commences with an Plan' in Venice, and 'Cere anatomiche: La Specola di Firenze | David Cronenberg' in Milan in hopes to handle, investigate, and have an understanding of broader cultural challenges from the eyes and resources of science and art.

Exhibition view of "Everybody Talks About the Weather" (photograph by Marco Cappelletti) | header: Richard Onyango Tsunami, 2005, courtesy of The Jean Pigozzi African Artwork Collection, picture by Maurice Aeschimann, Genève | pictures courtesy of Fondazione Prada
'Everybody talks about the temperature. So do we.'
'Everybody Talks About the Weather' stems from the slogan 'Alle reden vom Wetter. Wir nicht' ('Everybody talks about the temperature. We don't'), reproduced in a poster established in 1968 by the Sozialistischer Deutscher Studentenbund (Socialist German Scholar Union) and depicting Karl Marx, Friedrich Engels, and Vladimir Lenin. In 2019, German artist Anne-Christine Klarmann, who types component of the exhibition, developed her rendition symbolizing Judith Ellens, Carola Rackete, and Greta Thunberg, and quoting it with 'Alle reden vom Wetter. Wir auch' (Everyone talks about the weather conditions. So do we). 
'Everybody Talks About the Weather' at Fondazione Prada in Venice usually takes up two flooring inside Ca' Corner della Regina. The instant people enter the Palazzo, a massive LED wall greets them which loops videos of temperature forecasts from classic and on the web media throughout the world. The clips prelude to the historic bodies of function, both current and past, inside the rooms on the 1st ground, an endeavor of threading the previous with present and long run about weather improve and weather concerns.
Below, allegorical and en plein air paintings brush versus multimedia installations and transnational activism, all highlighting the results of weather adjust and weather conditions brought about by the outcomes of human actions. Fondazione Prada in Venice installs  a series of 'research stations' showcasing far more than 5-hundred textbooks, scientific publications and posts, and movie products and interviews with students and activists. These products are open up for the readers to freely check with, so they can broaden their scientific and cultural know-how concerning the topics dealt with by the exhibition.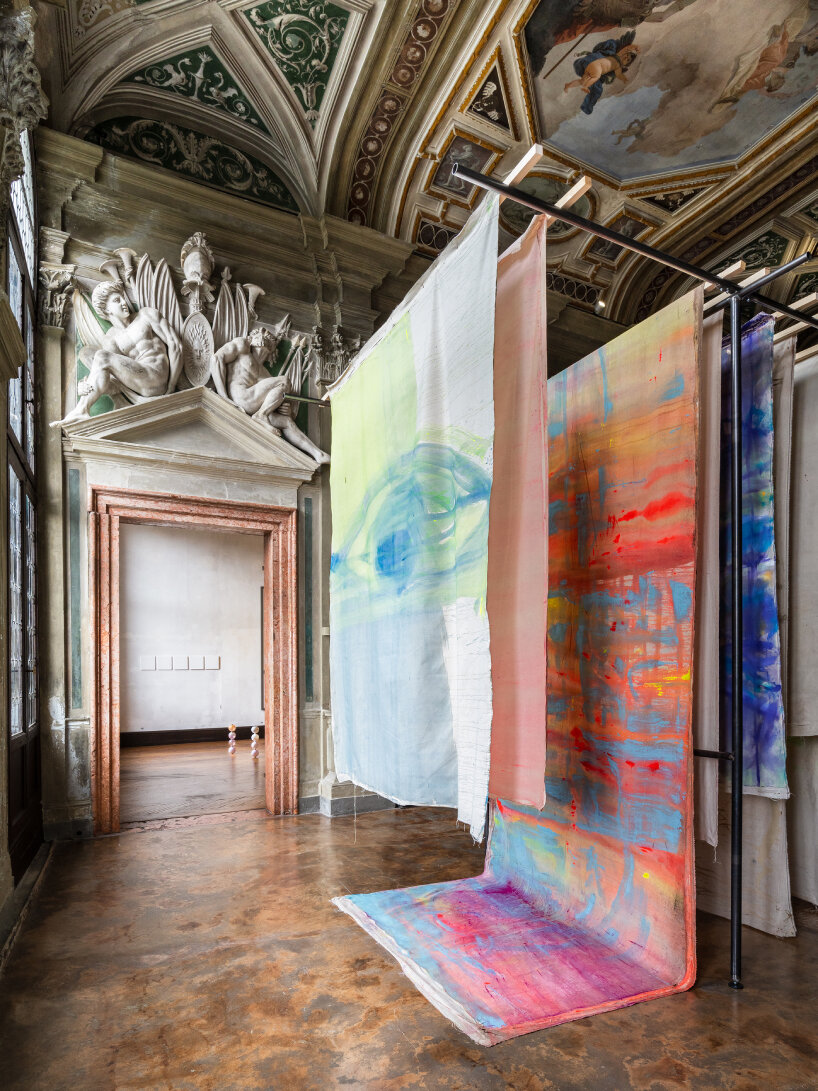 Exhibition look at of "Everybody Talks About the Weather" at Fondazione Prada, Venice | picture by Marco Cappelletti
'climate adjust stays a matter that is oddly absent'
Fondazione Prada claims that weather conditions and local climate are commonly the concentrate of meteorology and climatology. In ''Everybody Talks About the Weather',  these disciplines are fused by visible artwork and science to frame the local climate crisis and its impact on our day-to-day lives by evoking, depicting, and examining climate phenomena. The venture is conceived by curator Dieter Roelstraete, and the exhibition style is developed by New York-based mostly studio 2×4 and entwines a collection of in-depth scientific spotlights developed in collaboration with The New Institute Centre For Environmental Humanities (Specialized niche) at Ca' Foscari College in Venice.
As underlined by Dieter Roelstraete, ''Everybody is speaking about the weather' – or everybody need to be conversing about the climate – for the basic motive that the current and ongoing weather crisis may possibly perfectly be the one biggest existential danger humankind has at any time had to encounter in its 100,000-12 months history – and as such is very well on its way to turning into the only factor we at any time talk about any longer. For all that, having said that, climate modify stays a subject that is oddly absent, curiously sufficient, from the wide sweep of mainstream artwork earth awareness.'
The exhibited performs are from Sophia Al-Maria, Giorgio Andreotta Calò, Shunivai Ashoona, Anonymous Veneto, Ursula Biemann, Nina Canell, Vija Celmins, Paolo Cirio, Gustave Courbet, Vittore Grubicy de Dragon, Jason Dodge, Ayan Farah, Theaster Gates, Beate Geissler & Oliver Sann, Antony Gormley, Hans Haacke, Ichoryusai Hiroshige, Katsushika Hokusai, Jitish Kallat, Anne-Christine Klarmann, Zdeněk Košek, Goshka Macuga, Iñigo Manglano-Ovalle, Santu Mofokeng, Plinio Nomellini, Carlo Francesco Nuvolone, Alix Oge, Richard Onyango, Chantal Peñalosa, Dan Peterman, Nick Raffel, Raqs Media Collective, Gerhard Richter, Thomas Ruff, Tiffany Sia, Himali Singh Soin, Vivian Suter, Fredrik Vaerslev, Pieter Vermeersch, Pae White, Tsutomu Yamamoto, Yang Yongliang.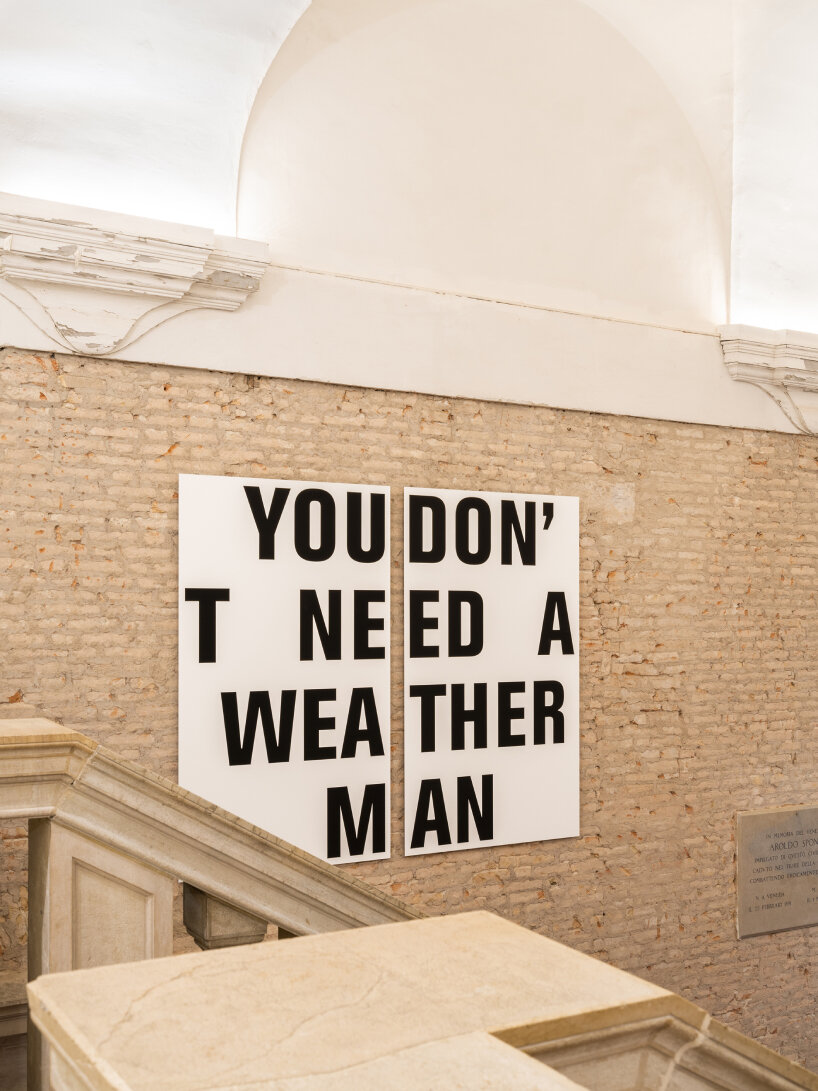 Iñigo Manglano-Ovalle (1961), You Don't Require a Weatherman (Version 3), 2017 | image courtesy of the artist, photograph by Marco Cappelletti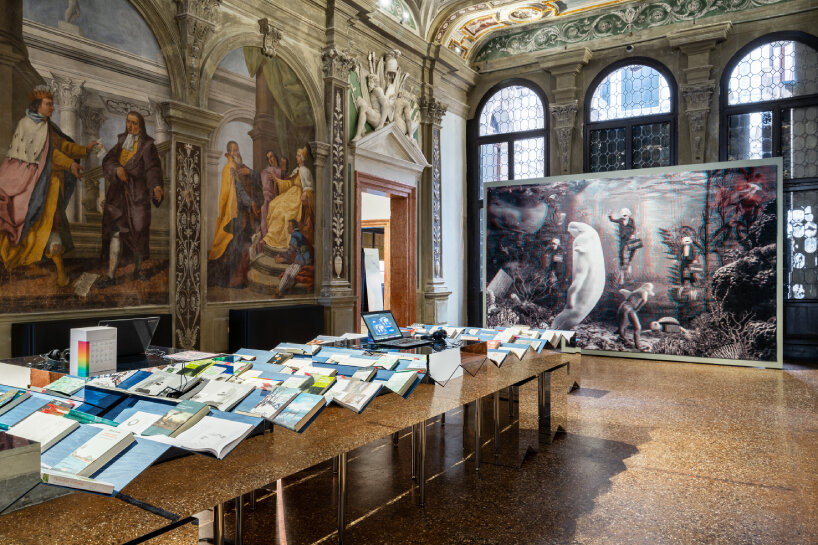 Goshka Macuga (1967), Who Gave Us a Sponge to Erase the Horizon?, 2022 | image courtesy of the artist and Kate MacGarry, London image by Marco Cappelletti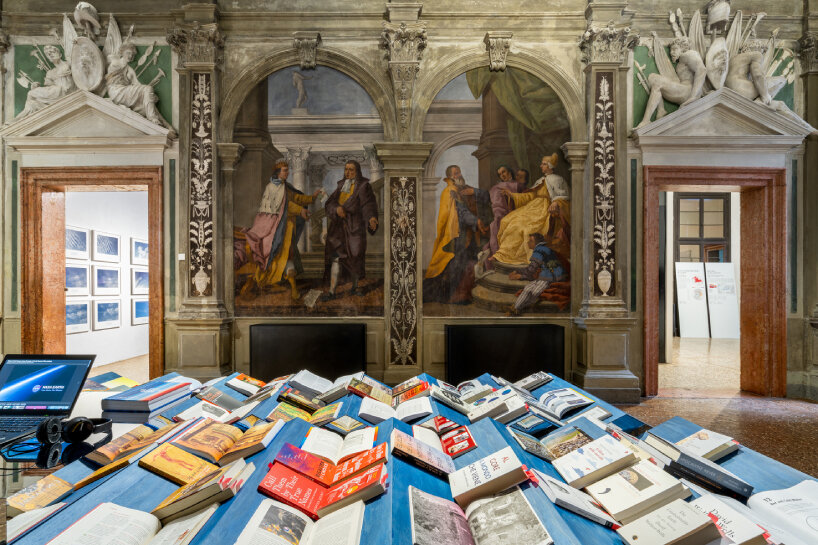 Exhibition look at of "Everybody Talks About the Weather" at Fondazione Prada, Venice | photograph by Marco Cappelletti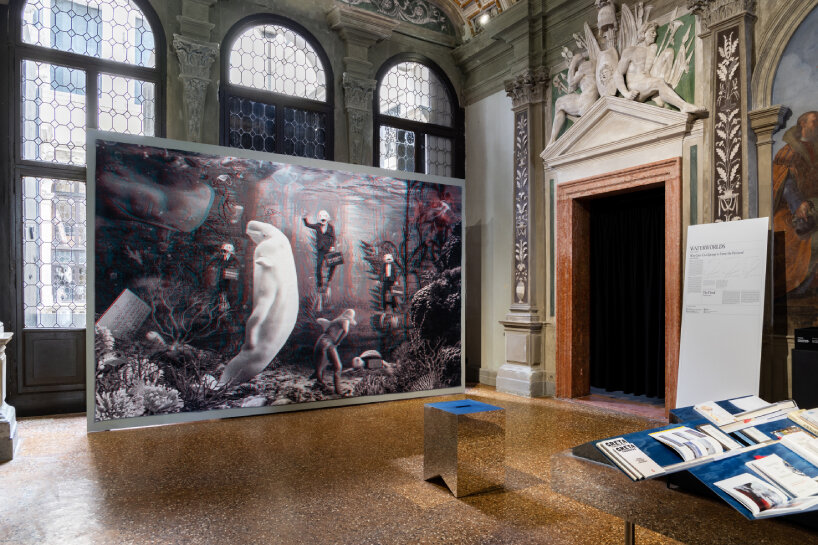 Goshka Macuga (1967), Who Gave Us a Sponge to Erase the Horizon?, 2022 | impression courtesy of the artist and Kate MacGarry, London picture by Marco Cappelletti