Fall Highlights: Visual arts | my/maSCENA
Advertisement / Publicité
This page is also available in / Cette page est également disponible en:


Francais (French)
Velvet Terrorism: Pussy Riot's Russia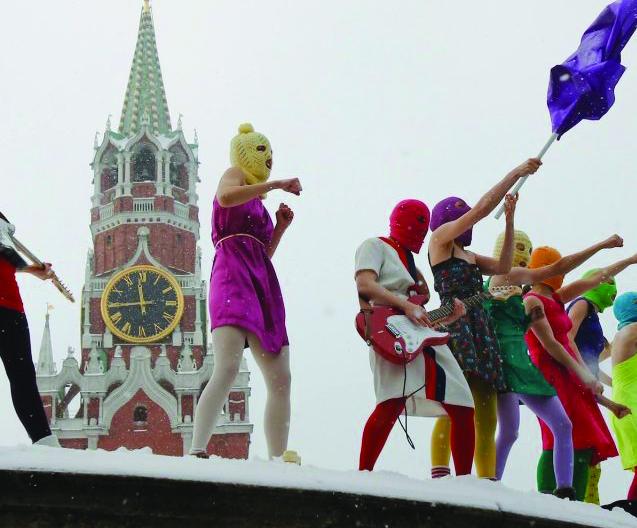 Montréal Museum of Contemporary Art
Oct. 25, 2023-March 10, 2024
If you want to dance with the devil, then this nonconformist, nontraditional, and absolutely shocking exhibit will surely stir your spirits. Russian feminist artists known for their conceptual eye tinged with nonconsensual flavours continue to be discovered and defy the authoritarian regime of their homeland. The project, which stems from a meeting in Moscow between co-founder Maria (aka Masha) Alyokhina and Icelandic artist Ragnar Kjartansson and was launched by Reykjavik's Kling & Bang gallery, brings its own taste for justice to the MAC. This culturally-sensitive presentation in today's political climate is sure to turn heads.
Advertisement / Publicité
Come Aboard! Pirates or Privateers?
Pointe-à-Callière, Montréal Archaeology and History Complex
Permanent exhibition
A fresh taste of recreation amid the landscapes of museums: an activity for kids from 5-12! Climb aboard this interactive exhibit of New France and take on the role of King of the Ocean during the adventures of Canada's most popular privateer, Pierre Le Moyne d'Iberville. Guided by the teachings of Coco the parrot, children will be immersed in educational activities that test their physical and intellectual skills as they travel alongside the most famous seafarers of 18th-century history!
The Art Gallery of Ottawa Celebrates their 35th Anniversary!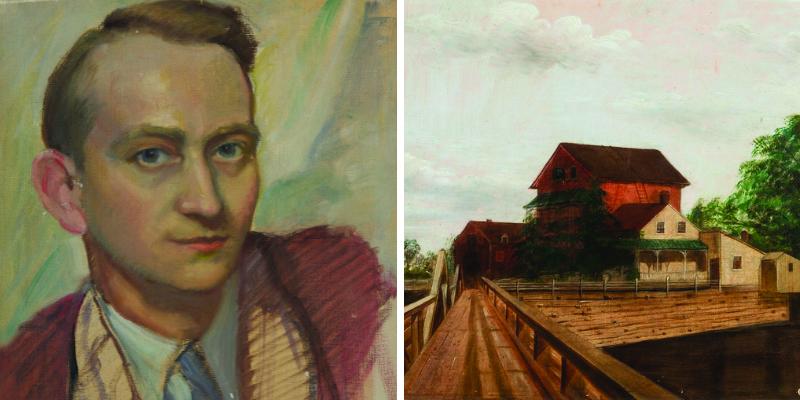 Reference Point: Recent Historical Acquisitions. To Celebrate the 35th Anniversary
Jan. 28, 2023-Feb. 4, 2024
After 35 years since its founding—including five in their new building—the OAG puts on an exhibit of works made between 1830 and 1986, acquired over the past five years, to enrich its own history and continue to entice their visitors. Created by a myriad of eclectic artists, all related to the region, these new acquisitions will surely feed any appetite for paintings, drawings, sculptures, carvings, and much more. It will certainly be rewarding to see what the future of the OAG holds.
New Generation – Photography Award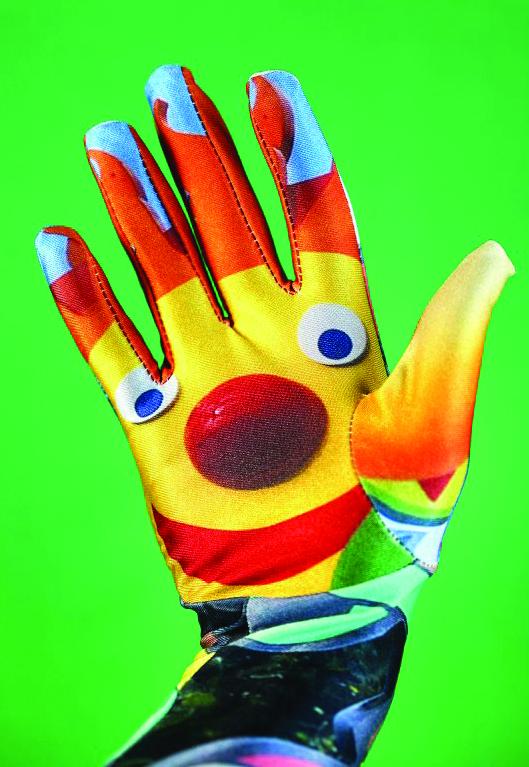 National Gallery of Canada
Aug. 4, 2023-Jan. 7, 2024
Scotiabank presents the winners of this award through their striking photographs. Come admire the revolutionary work of photographers Hannah Doucet, Wynne Neilly, and Gonzalo Reyes-Rodriguez. In a world dominated by media and the public perception of right versus wrong, the National Gallery offers an epic visual presentation outside of these confining circles to savour the persistence and talent of the new generation.
Our Time on Earth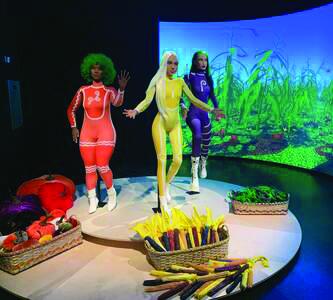 Museum of Civilization, Quebec City
June 14, 2023-Jan. 7, 2024
Biodiversity, agriculture, consumption, construction, and energy. What do these terms have in common? All concern the future of planet Earth, or our future. Come admire the work of architects of science and philosophy who use their art to serve the preservation of our tomorrow in this exhibition conceived by London's Barbican, co-produced and adapted in an eco-responsible manner by the Musée de la civilisation in partnership with the Ministère de l'Environnement, de la Lutte contre les changements climatiques, de la Faune et des Parcs. If you are interested in what the future holds, this exhibit is for you.
Parviz Tanavoli: Poets, Locks, Cages
Art Gallery of Vancouver
July 1-Nov. 19, 2023
Come and enjoy the unique works of Iranian artist Parviz Tanavoli. Is he a poet destined to be a sculptor or a sculptor destined to be a poet? At the very least, this picture is blurry as his style transforms matters into works that are simultaneously specific and intriguing. The artist presents 100 works representing 60 years of sculptures and paintings. Enigmatic and undoubtedly one-of-a-kind, this exhibition shows Tanavoli's mastery of Islamic art and his works boldly demonstrate the importance of representation of Iranian technique.
Dancing in the Light
Museum of Contemporary Art Toronto
Sept. 7, 2023-Feb. 4, 2024
The Wedge Collection, which had its humble beginnings in the narrow halls of Dr. Kenneth Montague's apartment, now boasts the works of 44 artists including Oreka James, Carrie Mae Weems, Jonathan Lyndon Chase and Lynette Yiadom-Boakye. Dancing in the Light focuses on portraiture across a variety of mediums that convert their instances of stillness and vulnarability into a form of power, capturing the nuances of contemporary Black life. Curator Farida Abu-Bakare's portfolio stretches from America to the Middle East and, of course, Africa. Enhanced by literature and music, this sensory and emotional exhibition will be your destination for dancing in the light.
This page is also available in / Cette page est également disponible en:


Francais (French)