From Gran Turismo to Devo: a complete guide to this week's entertainment | Culture
---
Going 0ut: Cinema
L'Immensità
Out now
Led by Penélope Cruz as a young woman attempting to raise her kids in 1970s Rome, this sensitive semi-autobiographical drama based on director Emanuele Crialese's childhood makes the most of a beautiful period Italian wardrobe and appealing cast toperfectly evoke not just a time and place but its internalised attitudes and mindsets.
Haunted Mansion
Out now
Opinions will vary on the wisdom of making movies based on Disney theme-park attractions – for every Pirates of the Caribbean, there's a Tomorrowland (remember Tomorrowland? No? Exactly). Still, it's the summer holidays and you've already seen the Turtles movie, what else are you gonna do with the kids?
Enter the Dragon
Out now
Starring Bruce Lee, this kung-fu classic isn't just the last film completed by one of the greatest martial artists ever to have their work committed to celluloid; it's also one of the most influential action films of all time, full stop. This 50th anniversary 4K rerelease is the perfect chance to remind yourself why.
Gran Turismo
Out now
Action-drama from Neill Blomkamp (District 9), inspired by the true story of Jann Mardenborough (Archie Madekwe), a teenager whose skill at playing the PlayStation game Gran Turismo led him to try his luck as a racing car driver. Orlando Bloom, Djimon Hounsou and Geri Halliwell-Horner also star. Catherine Bray
---
Going Out: Gigs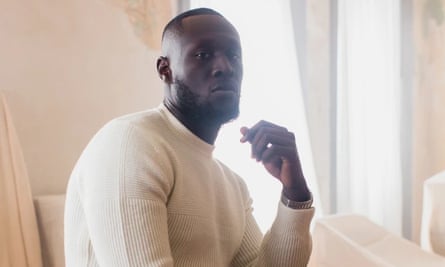 All Points East
Victoria Park, London, 18 to 28 August
Stormzy headlines the opening day of this year's typically stacked multi-day festival. He's ably supported by the likes of Kehlani and Sampha, while the rest of the fest – which also incorporates the more electronic-leaning Field Day (19 August) – features the Strokes (25 August), Jungle (26 August) and Haim (28 August).
Devo
Edinburgh, 17 August; touring to 19 August
The pioneering US new wave greats bring their unique headwear to the UK as part of a world tour marking their 50th year and their farewell. Expect sci-fi kitsch and deadpan humour, all building up to their 1980 classic Whip It. Michael Cragg
ArcTanGent
Fernhill Farm, nr Bristol, 16 to 19 August
Celebrating its 10th anniversary, ArcTanGent is the premier festival for those keen on the experimental end of the heavy music spectrum. This year's highlights include celebrated throat-shredders Converge, noise rock veterans Swans and shoegaze-metallers Deafheaven, playing their landmark album Sunbather in full. Gwilym Mumford
Newcastle jazz festival
Various venues, 16 August to 20 August
Since her powerful finals performance in the 2020 BBC Young Jazz Musician of the Year contest, the saxophonist and flautist Alex Clarke's adaptable, bebop-rooted versatility has made friends across the UK. She plays Newcastle (Fri), with guitar star Nigel Price (19 Aug) among the ensuing weekend's highlights John Fordham
Endgame
Royal Albert Hall, London, 17 August
György Kurtág's Fin de Partie, his operatic version of Samuel Beckett's play, finally gets its British premiere at Prom 43. This concert staging features three of the four singers in the 2018 premiere in Milan: Frode Olsen is Hamm, with Hilary Summers (Nell) and Leonardo Cortellazzi (Nagg). Morgan Moody takes the role of Clov. Andrew Clements
---
Going out: Art
Elizabeth Blackadder
The Scottish Gallery, Edinburgh, to 26 August
Falkirk-born Blackadder painted nature in a way that feels exquisitely alive. Her pictures of flowers have the colour and sharpness of an illuminated manuscript yet are more modern than they may seem: the expressive colour philosophy of Matisse enflames her art. A joyous and sustaining breather from this year's festivals.
Jesse Jones
Talbot Rice Gallery, Edinburgh, to 30 September
The medieval mystic Margarete Porete was burned at the stake when she refused to recant her "heretical" writings in which she explores a state of total spiritual and perhaps physical freedom. She is one of the subversive free spirits whose experiences are remembered by Jones's installation and performance The Tower.
The World Reimagined
National Maritime Museum, London, to 31 August
The first globes were created in ancient Greece. They became popular in the Renaissance as Europeans voyaged to the Americas and Asia and started to see the world as unified and knowable. In this exhibition, 36 artists including Yinka Shonibare and Vashti Harrison, use globes to picture other possibilities and perspectives.
On Animals
Glynn Vivian Gallery, Swansea, to 24 September
The earliest pictorial artworks portray animals: the extinct species that dominate ice age cave art prove humans obsessively observed other creatures as long as 30,000 years ago. The fascination persists today as this display reveals. Richard Billingham's photography of zoo animals stars, with works by Elizabeth Frink and Graham Sutherland. Jonathan Jones
---

Going out: Stage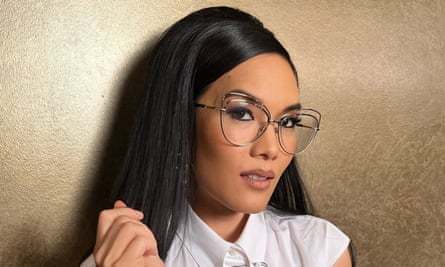 Ali Wong
Eventim Apollo, London, Saturday
Wong's swaggering presence, pithy joke-writing and willingness to really go there made her a standup success a long time ago – but now, thanks to her Netflix hit Beef, the 41-year-old is a pop cultural touchstone. See her in her element on this one-off UK date. Rachel Aroesti
The Rite of Spring
Edinburgh Playhouse, 17 to 19 August
Pina Bausch's masterpiece The Rite of Spring, performed by a collective of dancers from 14 African countries, is brought together by the "mother of contemporary African dance" Germaine Acogny. Acogny also performs a duet with ex-Bausch dancer Malou Airaudo – two women in their 70s bringing their huge experience to the stage. Lyndsey Winship
Children's puppet festival
Little Angel theatre, London, to 3 September
Oliver Hymans curates Little Angel's first ever puppet festival for the holidays. Highlights include a show about trees set to drum'n'bass (Breathe) and an opera production of The Fox Poet and the Fisherman. RA
Adults
Traverse theatre, Edinburgh, to 27 August
Staged at the hotspot for new writing during the Edinburgh festival and written by Kieran Hurley, Adults is a black comedy about the growing gulf between generations, and the futility of blame culture. Miriam Gillinson
---
Staying in: Streaming
Henpocalypse!
Tuesday 15 August, 10pm, BBC Two & iPlayer
Having cut her TV teeth writing the excellent teen comedy Raised By Wolves with sister Caitlin, Caroline Moran shifts focus to the end times with this raucous sitcom. A boisterous Brummie hen party is marooned in a remote Welsh cottage as a deadly pandemic eviscerates menfolk: could their imprisoned stripper be the last man standing?
Harlan Coben's Shelter
Friday 18 August, Prime Video
Over the past few years, Coben's thrillers have been transposed into a slew of nail-bitingly twisty, wildly entertaining and occasionally slightly silly Netflix dramas. Now Amazon is taking on his YA book series, kicking off with the tale of a teenage boyr who investigates his new girlfriend's disappearance while grappling with rumours of his late father's return.
At Home With The Furys
Wednesday 16 August, Netflix
This isn't the first docusoap to follow heavyweight boxing champ Tyson and his family. And no wonder: the Furys are dream reality TV material. From no-nonsense matriarch Paris wrangling a six-strong brood to the bizarre world of celebrity boxing and cameos from half-brother Tommy and his social media maven fiancé Molly Mae, dull moments are few and far between.
Exterior Night
Friday 18 August, Channel 4
Since 2016, Channel 4's Walter Presents strand has been seeking out the very best in foreign language drama; the latest is this meticulous Italian series about the 1978 kidnapping and murder of former prime minister Aldo Moro by far-left terrorists – an extraordinarily complex case that had a seismic effect on the country's politics. RA
---
Staying in: Games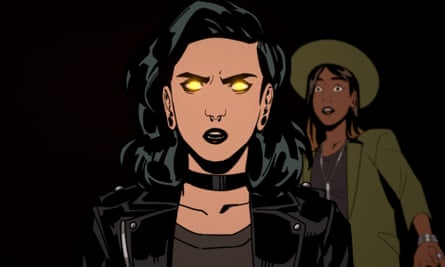 Stray Gods: The Roleplaying Musical
Out now, PS4/5, Xbox, Nintendo Switch, PC
This is a choose-your-own-adventure interactive musical, in which your choices affect how the numbers play out (and which gods you can romance).
En Garde!
Out Wednesday 16 August, PC
Return to the golden age of swashbuckling in this colourful action game, in which you play a Spanish adventurer despatching a duke and his minions with slick swordplay and witty repartee. Keza MacDonald
---
Staying in: Albums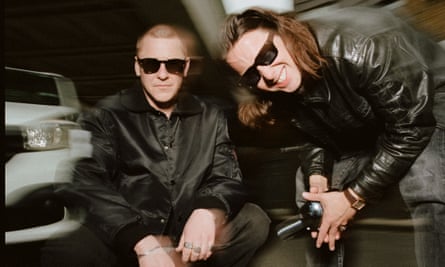 Jungle – Volcano
Out now
Producers The collective led by producers Josh Lloyd-Watson and Tom McFarland return with a fourth album of electronic soul, this time written while touring 2021's UK Top 3 Loving in Stereo, and sketched out in LA. That city's sun-kissed atmos permeates the shimmering Back on 74 and the looser, Avalanches-esque Dominoes.
Bonnie "Prince" Billy – Keeping Secrets Will Destroy You
Out now
The prolific singer-songwriter Will Oldham, AKA Bonnie "Prince" Billy, has spent the last few years focusing on collaboration: 2021 gave us Superwolves with Matt Sweeney, and Blind Date Party with Bill Callahan. Here he goes it alone, crafting typically careworn folk such as the frayed single Crazy Blue Bells.
Noname – Sundial
Out now
Chicago rapper, poet and producer Fatimah Warner has been keeping the followup to 2018's cosmic jazz opus Room 25 close to her chest. Originally announced in April for a July release, and with no preceding single, it features a host of intriguing guests, including Common, Jay Electronica and Billy Woods.
Laura Groves – Radio Red
Out now
The 10-track Radio Red marks the first album under the London-based Groves's own name, after she previously released bewitching, synth-slathered soul as Blue Roses. On the Sampha-assisted D 4 N, she fuses tactile electronics with neo-soul yearning; Sky at Night, meanwhile, adds full-band textures to her heady vocals. MC
---
Staying in: Brain food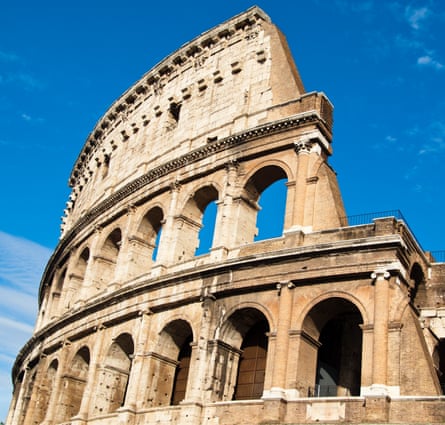 Colosseum
Wednesday, BBC Four
Detailed reconstructions and the hectic pace of Roman life provide the material for this fascinating eight-part series on the construction of Rome's colosseum. We begin in 80AD with the amphitheatre's 100 days of brutal opening games.
The Lost Olympians
Podcast
Lesley Cairns fronts this often shocking series recounting how her Olympic swimming dreams were dashed in 1970s South Africa after she was labelled "coloured" by the authorities. We learn Lesley's family history, and the consequences of the country's apartheid policy.
Zero Waste Cooking School
YouTube & Instagram
Douglas McMaster, founder of London's zero-waste restaurant Silo, produces accessible and useful videos on using all your ingredients in the kitchen. From brewing tepache to growing mushrooms, there's an abundance of cost-saving ideas. Ammar Kalia