From Renfield to Dead Ringers: a complete guide to this week's entertainment | Culture
---
Going out: Cinema
Renfield
Out now
Nicolas Cage is Dracula. Nicholas Hoult is his minion Renfield. That's it, that's the pitch, now make a horror-comedy. In some ways, the most surprising thing about all of this is that Cage has never played Dracula before, what with his theatrical ways and persistent habit of popping back up just when you thought he was history.
One Fine Morning
Out now
Sandra (Léa Seydoux) is coping with her elderly father's rapid decline but, at the same time, life doesn't stop: her burgeoning relationship with a married friend (Melvil Poupaud), work as a translator and responsibilities as a single mum all contribute to a believably nuanced character study from talented director Mia Hansen-Løve.
Suzume
Out now
In this Japanese animated fantasy, one 17-year-old, the eponymous Suzume, is all that stands between her country and total destruction. Written and directed by Makoto Shinkai (Your Name), it is influenced by everything from the writings of Haruki Murakami to the 2011 Tōhoku earthquake and tsunami.
The Heroic Trio
Picturehouse cinemas nationwide, 17 April
A one-night-only chance to catch this wild and rarely screened 1993 Hong Kong action classic from genre legend Johnnie To. It stars a trio of martial-arts icons – Maggie Cheung, Michelle Yeoh and Anita Mui – as heroes on a mission to defeat a terrifying baby-snatching eunuch. The definition of a screening not to be missed. Catherine Bray
---
Going out: Gigs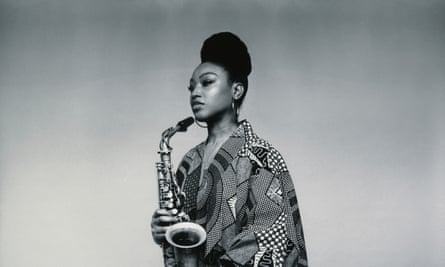 Brick Lane jazz festival
Various venues, London, 15 & 16 April
Nigeria-born, Mobo-nominated saxophonist Camilla George, a young artist simultaneously strong on emotion, danceability and jazz adroitness, is a closing-day highlight of Brick Lane's dynamic and diverse jazz weekender. Soul-jazz pianist Reuben James and fast-rising saxist-composer Emma Rawicz also feature on an exciting bill. John Fordham
Georgia
Omeara, London, 20 April
With a new album – the Rostam-assisted Euphoric – due out in July, Mercury-nominated singer, producer and drummer Georgia Barnes plays this small warmup show. Expect a smattering of new material, including the aptly titled single It's Euphoric. Michael Cragg
The Tallest Man on Earth
16 to 22 April; tour starts Glasgow
To celebrate his seventh album release, Henry St, the actually averagely sized Swede Kristian Matsson heads out on the road. He's known for his delicately plucked folk and emotionally charged honesty, so best to keep chit-chat to a minimum. MC
Innocence
Royal Opera House, London, 17 April to 4 May
Kaija Saariaho's first opera with a present-day setting, Innocence takes place at a Finnish wedding, where a chance encounter uncovers a horrifying event that had occurred 10 years earlier. Susanna Mälkki conducts, with a cast led by Jenny Carlstedt, Sandrine Piau and Christopher Purves. Andrew Clements
---
Going out: Art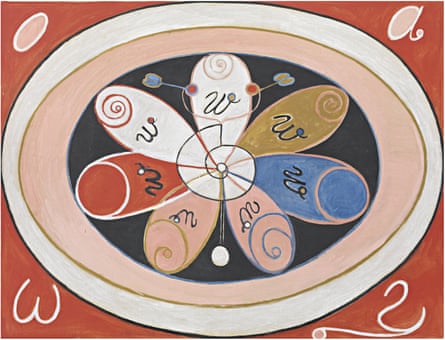 Hilma af Klint and Piet Mondrian
Tate Modern, London, 20 April to 3 September
The works of Mondrian have been celebrated masterpieces of modern art for the best part of a century. Hilma af Klint has only recently been acclaimed for the abstracts she created from the 1900s under what she said was spirit guidance. How do these pioneering artists compare and contrast?
Alberta Whittle
Scottish National Gallery of Modern Art, Edinburgh, to 7 January
Glasgow artist Whittle gets her biggest exhibition to date, surveying her critiques of racism and her vision of collective healing through care. Works include Lagareh – the Last Born, a video installation that represented Scotland at last year's Venice Biennale, as well as her tapestry, Entanglement Is More Than Blood.
Mat Collishaw
The Bomb Factory, London, 20 April to 21 May
The technological experiments of this former 1990s Young British Artist are some of the cleverest around. Collishaw creates robots, AI images, surreal zoetropes and projections that see our mutating post-human culture in all its lurid horror. He brings an unsettling sense of beauty to his acid observations of contemporary life.
Dandy Style
Manchester Art Gallery, to 1 May
Last chance to see this survey of poise and irony in men's fashion, and the ways it has been depicted in art. Modern ideas of the dandy are often traced back to Charles Baudelaire's urban "flâneur" but they go back further, as paintings here by Thomas Gainsborough and Thomas Lawrence demonstrate. Jonathan Jones
---
Going out: Stage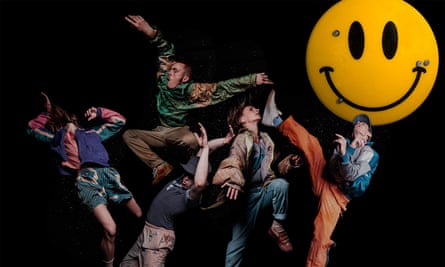 Gary Clarke: Wasteland
The Civic, Barnsley, 21 & 22 Apr; touring to 19 May
The story of how the collapse of the mining industry in the South Yorkshire village of Grimethorpe led disaffected youth to rave culture. A brilliantly original, personal and politically charged dance show that verges on documentary, featuring video footage of early raves and Smiley riot shields designed by Jimmy Cauty of the KLF. Lyndsey Winship
An Old Song, Half Forgotten
Abbey theatre, Dublin, to 6 May
An extraordinary experiment, this new play by Deirdre Kinahan is written for and performed by Bryan Murray, the acclaimed Irish actor, who was recently diagnosed with Alzheimer's. A story of home, music, change and memory. Kate Wyver
Joe Pera
The Mac, Belfast, 15 April; Soho theatre, London, 17 to 29 April; touring to 7 May
In Joe Pera Talks With You, an earnest and soothing TV series about life's minutiae, the New Yorker created observational comedy unlike anything else on TV. Now fans can witness Pera's endearingly persona in standup form on his catchily titled Spring in the Midwest and Rustbelt Tour Pt IV. Rachel Aroesti
Hate Radio
Battersea Arts Centre, London, 19 to 22 April
Content warnings are near endless for this remarkable, disturbing exploration of radio broadcasts during the Rwandan genocide of 1994. Created by celebrated Swiss director Milo Rau, Hate Radio interrogates the banality of evil alongside the power and influence of the media. KW

---
Staying in: Streaming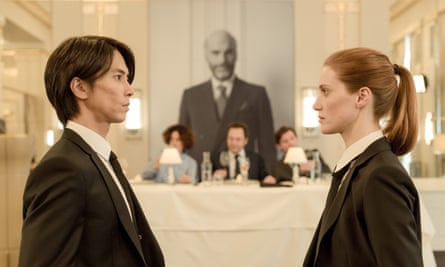 Drops of God
21 April, Apple TV+
Based on the bestselling manga series, this multilingual drama follows a French woman who learns her Tokyo-based oenologist father has bequeathed to her the greatest wine collection in the world upon his death. But there's a catch: her dad's young protege isn't willing to hand over the vino without a fight.
Dead Ringers
21 April, Amazon Prime Video
If you're in the mood to be creeped out, look no further: this reboot of David Cronenberg's body horror sees Rachel Weisz take on the dual role of drug-addled twin gynaecologists, originally played by Jeremy Irons. The gender swap isn't the only new development: this time the Mantle siblings are even more determined to play God in the fertility field.
Bowelbabe: In Her Own Words
20 April, 9pm, BBC Two
Last year, Deborah James lost her life to bowel cancer aged just 40. Thousands mourned: after her diagnosis in 2016, the one-time teacher dedicated herself to raising money and awareness via her podcast and social media presence, winning a huge following in the process. This documentary faithfully tells her story via internet posts, podcast excerpts and interviews filmed in the weeks before her death.
The Diplomat
20 April, Netflix
Not to be confused with the recent Barcelona-set British series of the same name, this diplomat is the new US ambassador to the UK, who is struggling with the demands and distance of her new role. Transatlantic drama is a tricky genre, but with a cast that includes Keri Russell and Rufus Sewell, plus Homeland writer Debora Cahn as showrunner, this could be a rare success story. RA
---
Staying in: Games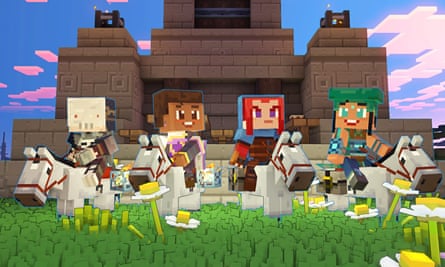 Minecraft Legends
Out 18 April, PS4/5, Xbox Series S/X, PC, Nintendo Switch
Minecraft has been one of the world's most popular games for more than 10 years. In this spin-off you command a mob army to defend your blocky world from invading pig-demons.
Coffee Talk Episode 2: Hibiscus & Butterfly
Out 20 April, PS4/5, Xbox Series S/X, PC, Nintendo Switch
Run a late-night Seattle coffee shop and have deep-and-meaningfuls with your regular customers, whether they're cops, succubi or orcs. Keza MacDonald
---
Staying in: Albums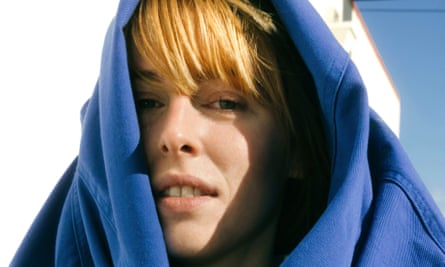 Fenne Lily – Big Picture
Out now
Written as a way of bringing "some kind of order to the disaster that was 2020", the third album by New York-based Bristolian folk-rocker Lily moves through the various stages of a flagging relationship. While the lilting In My Own Time aims for resilience, the musically chipper Lights Light Up is a crumbling facade.
Feist – Multitudes
Out now
It has been six years since Canadian singer-songwriter and former iPod advert soundtrack artiste Leslie Feist released an album. With songs first workshopped during a live residency that spanned 2021 and 2022, this rustic sixth record skips between reflective alt-rock (Hiding Out in the Open) and emotionally cathartic epics (Borrow Trouble).
Metallica – 72 Seasons
Out now
The heavy metal stadium fillers return with their 11th album, and first since 2016's brilliantly titled Hardwired … to Self-Destruct. Worked on at a glacial pace over lockdown, 72 Seasons features typically pummelling guitar riffs, ludicrous lyrics and, on lead single Lux Æterna, a throat-shredding singalong chorus.
Yung Bleu – Love Scars 2
Out now
Having spent 2022 propping up tracks by the likes of Maroon 5 and Ashanti, Alabama rapper and singer Yung Bleu returns to his own projects on this mixtape sequel to 2020's Love Scars: The 5 Stages of Emotions. Recent single Games Women Play finds the Drake affiliate musing on, well, the games women play. MC
---
Staying in: Brain food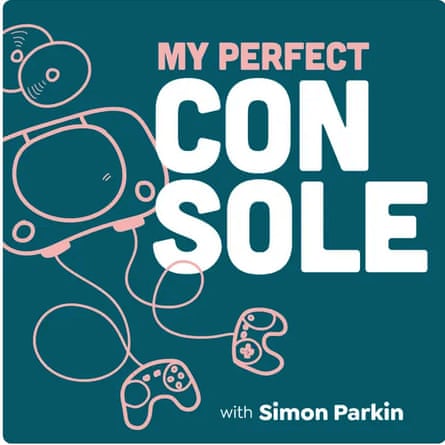 My Perfect Console
Podcast
Observer games critic Simon Parkin hosts this charming series inviting guests to talk about their five favourite games. Parkin's interviewees are insightful, ranging from comic Phil Wang to a former PlayStation director and the creator of Wordle.
Everything Is a Remix
YouTube
Film-maker Kirby Ferguson's original four-part series, examining how artists inevitably borrow from one another in their creations, was released from 2010 to 2012. A decade later, his latest entertaining instalment takes aim at the power of AI.
Running for My Truth: Alex Schwazer
Netflix
Italian race walker Schwazer is the fascinating focus of this four-part documentary. We follow the 2012 doping scandal that derailed his career, which has since become caught up in a potentially criminal plot against his trainer. Ammar Kalia