From The Flash to And Just Like That: a complete guide to this week's entertainment | Culture
---
Going out: Cinema
The Flash
Out now
Following one of the most embattled PR sagas in motion picture history (Google "Ezra Miller legal troubles"), it is almost hard to believe the DC Comics movie The Flash, starring Miller as the titular superhero, actually exists and is being released. Still, it's finally really here: the story of how a guy in a spandex can go really fast.
The World's Biggest All Nighter
Picturehouse Central, London, 17 June
This is destination cinema: for one night only, you can catch seven movie marathons in seven screens. Choices include all-night Wes Anderson, all-night Gaspar Noé and all-night anime, and every marathon includes introductions for each film plus games and prizes (and a 15-minute comfort break between each screening).
Pretty Red Dress
Out now
Drama starring X Factor winner Alexandra Burke as a singer hoping to play Tina Turner in a stage musical, and Natey Jones as her partner, newly out of prison and hoping to show his support through the purchase of the alluring garment. A heartwarming directorial debut from Dionne Edwards.
Greatest Days
Out now
Based on the Take That jukebox musical of the same name, Greatest Days stars a plethora of British comedy talent, including Aisling Bea, Alice Lowe, Jayde Adams and Marc Wootton, in a tale of former schoolfriends reunited to go to see their favourite boyband play in Athens. Catherine Bray
---
Going out: Gigs
Jacob Collier
Canons Marsh Amphitheatre, Bristol, 22 June
A West Country stopover on a world tour for Collier, the jazz-rooted vocal and multi-instrumental prodigy who over the past decade became a global pop phenomenon. His jazz admirers may wish for more unpredictable edge, but his musicality and delight in rousing a crowd to anthemic singalongs are indisputable. John Fordham
Peter Gabriel
17 to 25 June; tour starts Birmingham
Having not toured outside North America since 2014, the prog-popper returns to the stage with a new album, i/o. While that LP – apparently due later this year – takes up half the setlist, there's also a huge dollop of hits from 1986's career-defining So. Michael Cragg
Gwen Stefani
23 to 25 June; tour starts Warwick
While 2021's comeback single Let Me Reintroduce Myself was followed by relative silence, Gwen Stefani has kept herself busy as a coach on the US version of The Voice. She ventures "across the pond" – No Doubt and solo hits in tow – for a show at Warwick Castle, before supporting Pink in London's Hyde Park. MC
Candide
Millennium Centre, Cardiff, 22 to 24 June; touring to 15 July
Welsh National Opera ends its season with a new staging of Leonard Bernstein's exuberant take on Voltaire's great satire – part Broadway musical, part grand opera. Ed Lyon takes the role of Candide, the innocent very much abroad, with Claudia Boyle as Cunégonde, the love of his life, in James Bonas's production; Karen Kamensek conducts. Andrew Clements
---
Going out: Art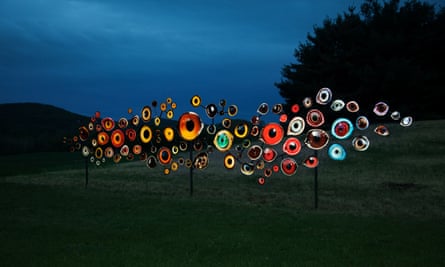 Dear Earth
Hayward Gallery, London, 21 June to 3 September
Art responds to the climate emergency, from terrifying depictions of a planet in crisis to attempts to inspire hope and action. The 15 artists taking up the challenge of our time in this urgent, worried letter to Gaia include Cristina Iglesias, Cornelia Parker, Hito Steyerl, Jenny Kendley, John Gerrard and Grounded Ecotherapy.
Erwin Wurm
Yorkshire Sculpture Park, nr Wakefield, to 28 April
The sculptures of this Austrian artist are doodled cartoons – except they're solid objects, often on a monumental scale. A coat, nearly folded and empty, stands on bare human legs. A truck rears up its back end to climb a wall. A giant hot-water bottle takes a stroll in the park.
Peter Frie
New Art Centre, Salisbury, to 2 July
Swedish artist Frie shares his experiences of Phuket in paintings and sculptures that refuse to exoticise. He claims not to follow in the footsteps of European artists such as Gauguin or Matisse, who travelled the world in search of "paradise". But his images of bulbous trees and glowing skies are enraptured nevertheless.
Osvaldo Licini
Estorick Collection, London, to 10 September
The Italian answer to Paul Klee? Following its exhibition of modern great Morandi, this museum of modern Italian art celebrates a much more eccentric 20th-century figure. Licini combined caricature-like figures with abstract design to create playful, even whimsical images. His circus of elongated harlequins and clowns may be fun. Jonathan Jones
---
Going out: Stage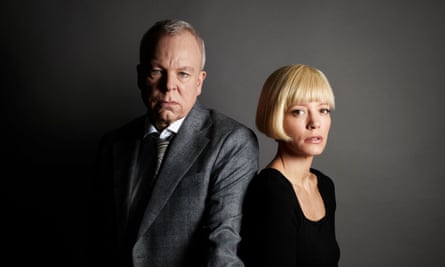 The Pillowman
Duke of York's theatre, London, to 2 September
Lily Allen continues her theatrical renaissance with Martin McDonagh's savage play. Produced by the same team behind the electrifying Prima Facie, it's about a brutal interrogation of a writer in a police state. Funny. Cruel. Shocking. Miriam Gillinson
As You Like It
Royal Shakespeare Theatre, Stratford-upon-Avon, to 5 August
Director Omar Elerian is mounting Shakespeare's pastoral comedy with a company of actors almost entirely over the age of 70. All have a history with the show. Can they bring the bard's tale back to life? MG
The Paddock
The Bill Murray, London, 20 June
Founded by Charlie Perkins – now Channel 4's comedy chief – this mixed bill night showcases the UK's most zeitgeisty alternative acts, with recent lineups featuring the diligently offbeat Johnny White Really-Really, incredibly terrible author Christopher Bliss and the quivering, long-shoed Freddie Meredith. Rachel Aroesti
McNicol Ballet Collective: Devotions
Stanley & Audrey Burton theatre, Leeds, 21 June; Hull New Theatre, 23 & 24 June
Choreographer Andrew McNicol gathers a group of young dance talents alongside experienced alumni of top companies to perform a triple bill that sets McNicol's steps to the beautifully mournful sounds of Latvian composer Pēteris Vasks, the music of American composer-DJ Mason Bates and the art-pop of Perfume Genius. Lyndsey Winship
---

Staying in: Streaming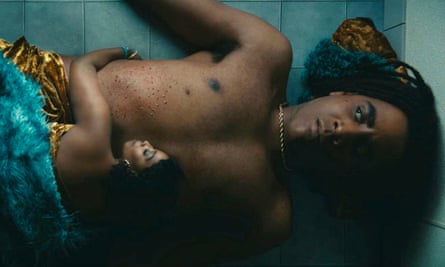 I'm a Virgo
23 June, Amazon Prime Video
Fans of Boots Riley's surreal capitalism satire Sorry to Bother You are in for a treat with the director's second project, a similarly absurd coming-of-age comedy about a 13ft-tall California teen called Cootie, which sneaks riffs on racism, commodification and superhero culture into its central outsized farce.
The Change
21 June, 10pm, Channel 4
Frank and funny accounts of the menopause are increasingly hot property – and now Bridget Christie is making hay from hormonal imbalance with her debut sitcom. The standup stars as 50-year-old Linda who, after a lifetime spent catering to the needs of others, decides to indulge her own desires by fleeing to the Forest of Dean.
And Just Like That
22 June, 9pm, Sky Comedy & Now
With its awkward melodrama, eye-watering comedy and clumsy stabs at the zeitgeist, the Sex and the City reboot certainly had its flaws, but it was also juicy, joyful and thoroughly entertaining. Now the ladies are back for round two, this time featuring Carrie's old flame Aidan and a cameo from Samantha, AKA estranged former cast member Kim Cattrall.
Ruby Speaking
22 June, ITVX
Jayde Adams of Strictly and standup comedy fame stars as the eponymous Ruby – loud, unconventional and newly single – in this warm, upbeat sitcom inspired by her experiences of working in a call centre in her native Bristol. Katherine Kelly and Sam Swainsbury co-star as her colleagues. RA
---
Staying in: Games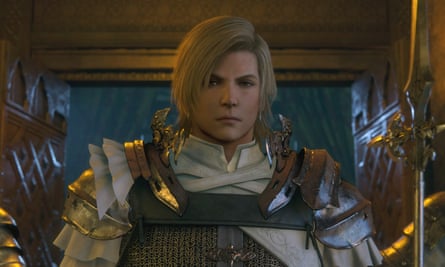 Final Fantasy XVI
PS5
The Japanese fantasy series that, ironically, never ends lands on PlayStation 5 this week. Expect melodramatic storytelling and smooth, flashy fighting.
F1 23
PS4/5, Xbox One, Xbox Series S/X, PC
Motorsports fanatics get their annual update to Codemasters' peerlessly true-to-life racing simulator. Race real cars on real teams, or follow the stories of fictional drivers' careers. Keza MacDonald
---
Staying in: Albums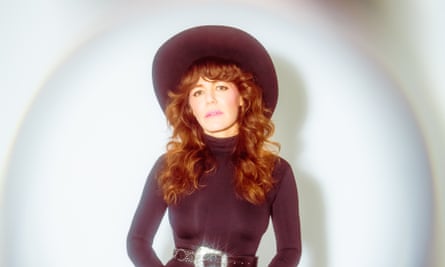 Jenny Lewis – Joy'All
Out now
Despite a love of collaboration, be it as frontwoman of Rilo Kiley or one half of Jenny & Johnny (with Jonathan Rice), singer-songwriter Lewis is best left alone. On this pleasure-seeking fifth solo album she conjures up lashings of country-tinged magic, specifically the lovely, plain-speaking Puppy and a Truck.
Man on Man – Provincetown
Out now
New York-based boyfriends Joey Holman and Roddy Bottum return with their second album of gloriously queer rock music. While their 2021 self-titled debut explored their then burgeoning relationship, this bigger and bolder follow-up looks outward, exploring pride (I Feel Good), hook-up culture (Piggy) and, on the lovely Kids, the future.
Killer Mike – Michael
Out now
Rapper Michael Render, AKA one half of hip-hop duo Run the Jewels, returns to his solo career with his first album since 2012's critically lauded R.A.P. Music. On the thematically dense Michael – produced by No ID (Jay-Z, Kid Cudi) – he flits between kinetic, widescreen takedowns (Don't Let the Devil) and graceful elegies (Mother).
Pet Shop Boys – Smash
Out now
Ahead of their 15th album – currently taking shape with producer James Ford – UK pop's greatest duo (sorry PJ & Duncan) look back with this collection of 55 singles spanning 1985's West End Girls to 2020's I Don't Wanna. An immaculate time capsule from two modern pop greats. MC
---
Staying in: Brain food

Planet Money
Podcast
With the cost of living still rising, this NPR podcast provides a fascinating look at how economics informs our daily lives. Taking a global approach, expert guests explain everything from the impact of AI to inflation.
Crash Course
YouTube
Boasting almost 2bn views, this expert-driven channel produces detailed explainers on all aspects of science, from the climate crisis to public health. Although aimed at kids, there is plenty for adults to learn here, too. Ammar Kalia