POP Montreal fest stands by city's struggling small music venues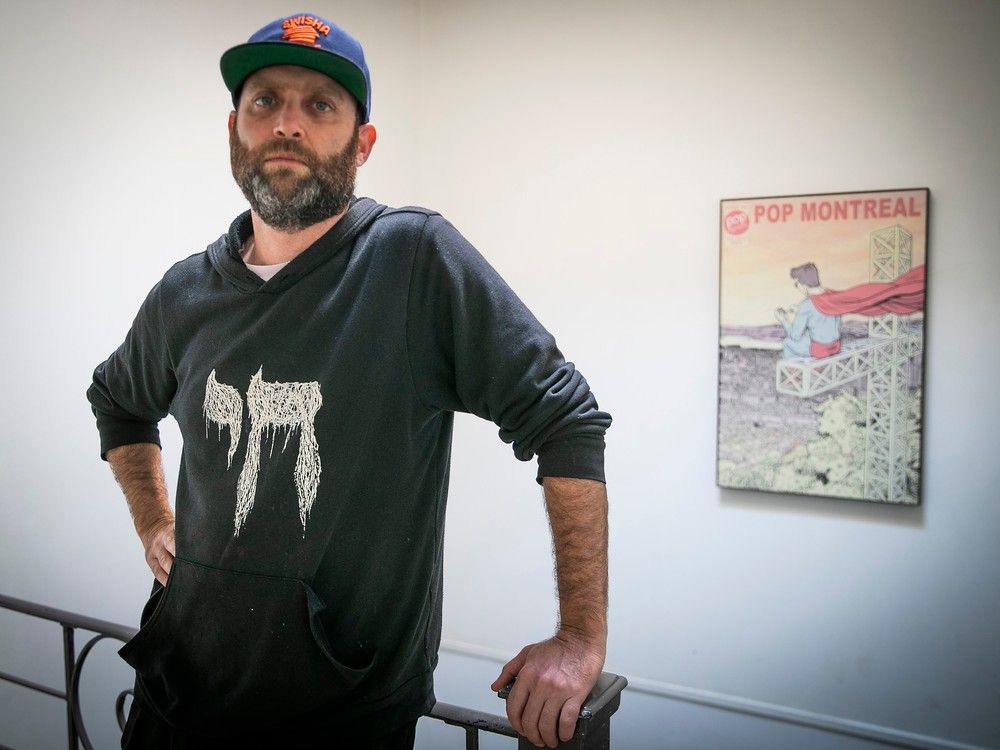 With venues closing left and right, POP Montreal director Dan Seligman weighs in on what it means for his festival and the city.
Postmedia may earn an affiliate commission from purchases made through our links on this page.
Article content
Dan Seligman was saddened but not surprised to hear of another of Montreal's small performance venues closing down.
The Diving Bell Social Club, an indie, queer-positive show bar on St-Laurent Blvd., just below Duluth Ave., has announced it will shutter in December, following repeated noise complaints. It's yet another gash in what sometimes feels like death by a thousand cuts for the city's cultural scene, as mentioned last week by Montreal Gazette columnist Yara El-Soueidi.
Article content
But with the 22nd edition of POP Montreal running Wednesday to Sunday, festival director Dan Seligman was philosophical about the loss.
"It's kind of par for the course," he said. "If you've been around for 20-plus years, you've seen venues come and go. Most small venues exist in a precarious position."
He mentions the much-mourned departures of beloved indie-rock venue Le Divan Orange due to noise complaints in 2018; Mile End queer café-resto-bar Le Cagibi, which had to move in 2018 due to a hefty rent hike, then closed for good after being evicted from its Little Italy location last year; and La Vitrola, sister venue of indie music hubs Casa del Popolo and La Sala Rossa, in 2020.
"It's definitely unfortunate, but not unpredictable or shocking, given the overall conditions — economics, the recession, the higher cost of living," Seligman said. "All these things add up."
POP Montreal is a festival built on small venues. Unlike major events like the Montreal International Jazz Festival or Osheaga, which draw masses to a single area or site, POP Montreal hosts hundreds of wildly eclectic shows, films, talks and events in small and medium-size bars, churches, community centres and other unusual locales all over town.
Article content
"We took our formula basically from South by Southwest-style festivals," Seligman noted. "It's a club-crawl, venue-based festival. From the beginning, POP Montreal was always about the city itself. Part of it is we really love Montreal and the arts scene here. It was always about discovering the city, whether you're from out of town or not. It's about having the city as a canvas for the festival."
Small venues are integral to Montreal's musical DNA, Seligman argues. They help forge the next generation of indie talent, while keeping our city's creative community on the cutting edge by allowing artists the opportunity to experiment and grow outside the confines of the mainstream music industry. As such, these venues must be supported.
"If you don't cultivate and nourish the underground scene, the rest doesn't really matter," Seligman said. "You turn into a Las Vegas, where it's Cirque du Soleil-style international touring shows."
Montreal is better than most cities in its support of independent venues, artists and culture, according to Seligman. But it's not only up to the city or other cultural organizations. He points to singer-songwriter Martha Wainwright, who in 2019 opened her own small venue, Ursa, in the basement of the building that is home to POP Montreal's offices; and Hotel2tango, the indie recording studio co-owned and operated by members of Godspeed You! Black Emperor for over 25 years.
Article content
"Having artists like Martha invest back in the city is incredible," Seligman said, "and having Godspeed and (their label) Constellation invest in this amazing recording facility in Mile End is a huge part of what keeps this city going."
Another big part of what keeps this city going are community-minded events like POP Montreal, which continues to provide a world-class mix of homegrown and international indie music fare.
Among the local-flavoured highlights of this year's festival are former Montrealer Nick Thorburn's pop-rock project Islands, Wednesday at 7:30 p.m. at La Sotterenea, a sometimes venue in the basement of La Sala Rossa; Arcade Fire offshoot Bell Orchestre, at the adapted outdoor space near the Van Horne overpass known as L'Entrepôt77, Thursday at 7 p.m.; dream-pop act Men I Trust, Thursday and Friday at 8:30 p.m. at Metropolis; and Haitian-Québécoise jazz-house DJ-producer Gayance, playing with her live band, Sunday at 4 p.m. at L'Entrepôt77.
International guests include the Afro-Belgian electro duo of Charlotte Adigéry and Bolis Pupul at the Rialto Theatre, Wednesday at 9 p.m.; the '90s rap double bill of legendary female MC Bahamadia and Shabazz Palaces (featuring Digable Planets rapper Ishmael Butler), Friday at 6 p.m. at L'Entrepôt77; '70s soul-disco queen Candi Staton, Friday at 8 p.m. at the Rialto Theatre; tuneful Chicago indie-rock band Ratboys, Friday at 8:30 p.m. at the Diving Bell Social Club; L.A. alt-R&B singer-songwriter Annahstasia, who performed at the jazz fest in July and is back Friday at 10 p.m. at the Rialto Hall; renowned Black academic and activist Dr. Cornel West, in a conversation about voice, funk, spirit and democracy, Saturday at 8 p.m. at the Rialto Theatre; roots/rock/free-jazz artist Mali Obomsawin, from the Abenaki First Nation at Odanak, performing with her sextet Saturday at 8 p.m. at La Sala Rossa; and Jamaican reggae singer-songwriter Lila Iké, Saturday at 11 p.m. at Piccolo Rialto.
AT A GLANCE
POP Montreal runs Wednesday, Sept. 27 through Sunday, Oct. 1 at various small to mid-size venues. For tickets and more information, visit popmontreal.com.
Related Stories
T'Cha Dunlevy: Epic Osheaga party continues all the way to the métro ride home

El-Soueidi: Is this the end of Montreal's celebrated culture scene?

Elisapie's tears cinched choice of cover songs on her new album