Rotary Honors Speech, Visual Arts University student Accomplishment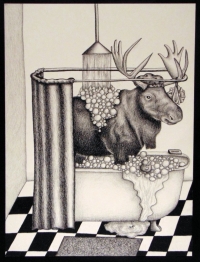 Winners of Rotary's 4-Way Speech Contest, and the new music and visual arts competitions, have been honored at a gala event at the Beck Centre on April 11.
Sponsored by the Rotary Club of Lakewood and Rocky River, the contest on a yearly basis showcases the incredible talents of pupils attending one of 5 higher colleges – Lakewood, Lutheran West, Magnificat, Rocky River, and St. Edward.
Beck Middle for the Arts in Lakewood has been a valued husband or wife of Rotary for this function, serving as the liaison to educators at the substantial schools and giving the venue and judges for different phases of the competitions.
Speech contest initially area winner was Alex Hodson, who represented the club at the Rotary district 6630 levels of competition on April 9.
Also honored ended up Grace Lamparyk, next spot Helen Rocheshe, third position and Lydia Kress, honorable mention. All college students are from Lakewood Substantial School. Their teacher is Ms. Amy Garritano.
Speeches need to be of first material and be primarily based on "The 4-Way Examination of Rotary" which asks, "Is it the fact, Is it fair to all involved, Will it construct goodwill and improved friendships, and Will it be valuable to all anxious?"
This is the 77th year for the club's speech competition, and the twenty-fifth yr that the Beck Centre has collaborated with the Rotary club for this scholar competition.
Songs contest winners were being Adam Wilcsewski, piano, very first area, St. Edward Significant College, performing "Sonata No 8, Op 13, Movement 1" by Beethoven Sophia Craciun, oboe, second spot, Lakewood Significant University, "Oboe Concerto, Motion 3" by Martino Max Morscher, trombone, 3rd put, St. Edward Large School, "Hasse Suite" by Johann Adolf Hasse and Morgan Way, piano, honorable mention, Rocky River High Faculty, "Impromptu in A flat Important, Op 90, No 4" by Schubert.
Visual arts winners have been Lila Wright, "Moose and Duck," pencil drawing, Lakewood Significant School, first area Grace Hoppel, "Going Up," pictures, Lakewood, second put and Audrey Slankard, "Still Lifestyle," coloured pencil, Rocky River, third spot.
Honorable mentions went to Alexa Colburn, Lakewood Billy Hamilton, Lakewood and Lexi Miles, Lutheran West.
Above 140 artwork pieces of different types and media were being submitted. A jury of visible arts educators picked superb will work that met the contest demands. From this gallery, the judges chose the award winners. The artwork exhibition is viewable in the Jean Bulicek Galleria.
In recognition of their achievements, all winners been given a cash prize from Rotary, created attainable by the Lakewood-Rocky River Rotary Foundation.