Son's ode to a storied father in An Evening with W.O. Mitchell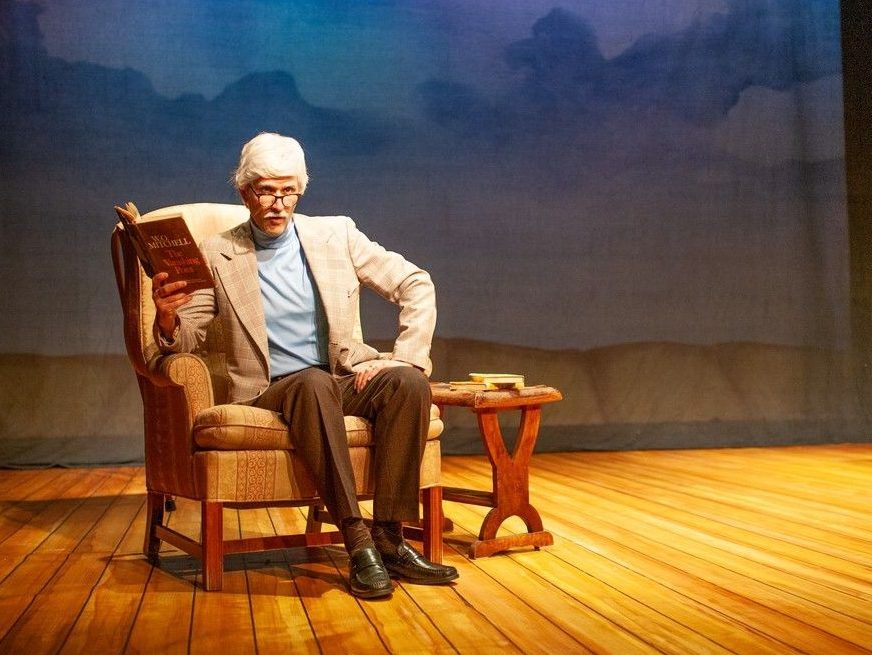 Reviews and recommendations are unbiased and products are independently selected. Postmedia may earn an affiliate commission from purchases made through links on this page.
Article content
William Ormond Mitchell, or W.O. as he is known to his legion of fans, has rightfully been called the Mark Twain of the Canadian Prairies.
His 1947 novel Who Has Seen the Wind, and his 1950s radio series Jake and the Kid, are classic Canadiana, as are his plays The Black Bonspiel of Wullie MacCrimmon and Back to Beulah. They are much beloved and revered for their insights into early Prairie culture. What isn't as well known is that W.O. was just as rich a personality as any character he created.
Article content
Mitchell's son and daughter-in-law, Orm and Barbara Mitchell, are bringing the literary giant to life with the world premiere of their solo tribute show Magic Lies: An Evening with W.O. Mitchell at Rosebud Theatre.
Magic Lies is a spin-off of the couple's two-volume biography, The Life of W.O. Mitchell, which they completed in 2005, and was based on years of detailed research plus the more than 200 hours of personal interviews they conducted with W.O. before he died in 1998 at age 83.
"W.O. has often been called the Mark Twain of Canada, and we were familiar with Hal Holbrook's celebrated one-man show Mark Twain Tonight! We thought W.O. deserved a similar tribute, which we completed in 2008. We sent it to theatres across Canada but we didn't get any takers," says Orm, who hit upon an idea during the pandemic.
"I've always had a real fondness for Rosebud Theatre. They've done my dad's play The Kite twice and Jake and the Kid once. The second time they did The Kite in 2019, Nathan Schmidt received glowing reviews for playing Daddy Sherry, the oldest man in the world. I thought he'd make an ideal W.O.
Article content
"Barbara and I knew how much that little theatre must have been suffering during the pandemic and thought we'd like to help them out. Instead of just donating, we wrote to (artistic director) Morris Ertman and said we'd give him the play royalty-free so he could film and stream it, and make money that way. He didn't take the bait, but last year he contacted us and asked if he could program it for his 2023 season. We said yes but added that he'd missed the boat on the no-royalty deal."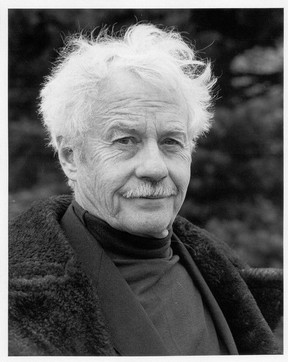 Orm says W.O. loved theatre and was a huge supporter of community theatre in Calgary before the creation of Theatre Calgary in 1968. He did a couple of benefits for MAC Theatre and they were so popular, he spun them off into a one-man show.
"They were always very theatrical because W.O. fell in love with acting in his teens when he went to Florida for his high school years. He liked to brag that he acted for more than 1,000 people once. He tended to exaggerate, which was part of his charm, but when we went down to St. Petersburg, Fla., to research, we discovered that the theatre seats 1,800 people, and it was packed when he performed. We found the review which said that Billy Mitchell stole the show, so that was not as tall a tale as we'd suspected it might be."
Article content
W.O. was a born storyteller and a teller of tall tales, which is why this play is called Magic Lies, said Orm. "W.O. always said every little bit in his stories is the truth, but when put together, the whole is a magic lie that he used to get at a larger truth.
In Magic Lies, Nathan Schmidt as W.O. Mitchell starts out talking about his father who was not only a pharmacist but an elocutionist. He'll then visit scenes and characters from his works such as the episode when Jake tells the Kid about the day he made it rain. He'll also tell how, at age 11, he sold lingerie in a brothel, and about the day Grandpa was blown up in the bathhouse.
"Nathan will become all those different characters as well as W.O. himself. W.O. was a master at mimicry which should be a fun challenge for Nathan."
Orm says one of his fondest memories of his father is a time they were fly fishing in the Highwood River near Longview.
"I was nine years old and my father had just taught me to fly fish. He was at a hole down from me with the only net we had. I got a big rainbow, called out to him for the net, and started running toward him. I tripped and smashed my knee and was in excruciating pain, and lost the fish during the fall. My dad leaned over me and asked which hurt more, the knee or losing my fish. That was the magic he had at finding a great ending for every incident."
Magic Lies: An Evening with W.O. Mitchell runs at Rosebud Theatre from Sept. 15 through Oct. 21.