The Regional Winners of the 2023 World Press Photography Competition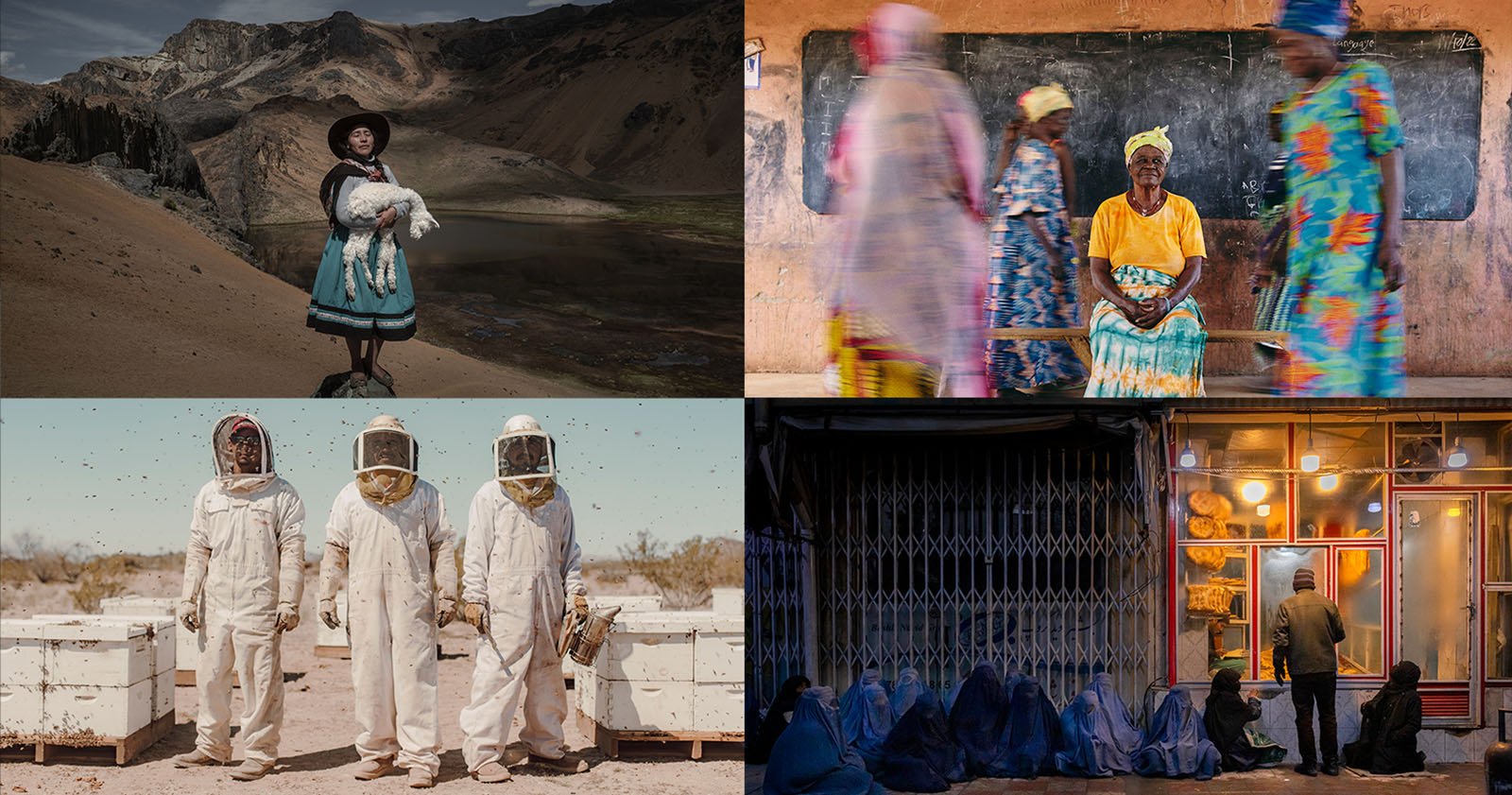 The annual World Press Photo Contest has announced the regional winners of its 2023 competition. The 24 winners and six honorable mentions use photography to call attention to the world's major issues in 2022, including war, historic protests, and the global climate crisis.
The 2023 World Press Photo Contest attracted over 60,000 entries from nearly 130 countries. Six regional juries judged the entered photos, with all winners selected by an international jury. The global jury comprised the regional jury chairs, the global jury chair, New York Times photo editor and Diversify Photo co-founder, Brent Lewis.
Joumana El Zein Khoury, the executive director of the World Press Photo Foundation, says, "Selecting these arresting winning images from tens of thousands of entries was a huge task for our independent jurors, all of whom demonstrated profound care, expertise and passion in reaching their decisions, delivering a stunning and globally balanced view of the past year."
Koury continues, "In a world where dozens of journalists are still killed in the line of duty every year, I could not stop thinking about the journeys and risks these photographers — and often, their subjects — take to bring us these images of our world. I am humbled to present this selection and honored that we will be able to bring the vital stories they tell to millions more people."
Jury chair Brent Lewis adds, "For me, I was looking for pictures that grab you, and that won't let go. There are images here that let you understand 'this could be you'. That I can't get away from. But they also had to represent the world. We saw powerful stories ranging from the conflict in Ukraine, and Afghanistan's first year under Taliban rule, to oil spillage in Peru and the loss of women's rights, from the USA to Iran."
The six regions are Africa, Asia, Europe, North and Central America, South America, and Southeast Asia and Oceania. Within each region, winners are selected for singles, stories, long-term projects, and open formats. All the winners are featured below, organized by region and category.
Last year marked the first time the World Press Photo organization used the regional model for the competition. The move was to improve representation and ensure that photojournalistic talent around the world was given equal opportunity to shine and be recognized.
Lewis says of the selected winners, "The photographs that we have chosen to represent 2022 are indicative of this moment in time, and will serve as historical documents of what the year was like for future generations to look back on and hopefully learn from. World Press Photo has, throughout my career, served as a guiding force for what is possible with photography, and it has been my greatest honor and privilege to serve as global jury chair, and hopefully to pass that guidance on to a new generation."
Africa
Singles
Photographer Lee-Ann Olwage of Der Spiegel won this category with the this image titled "The Big Forget."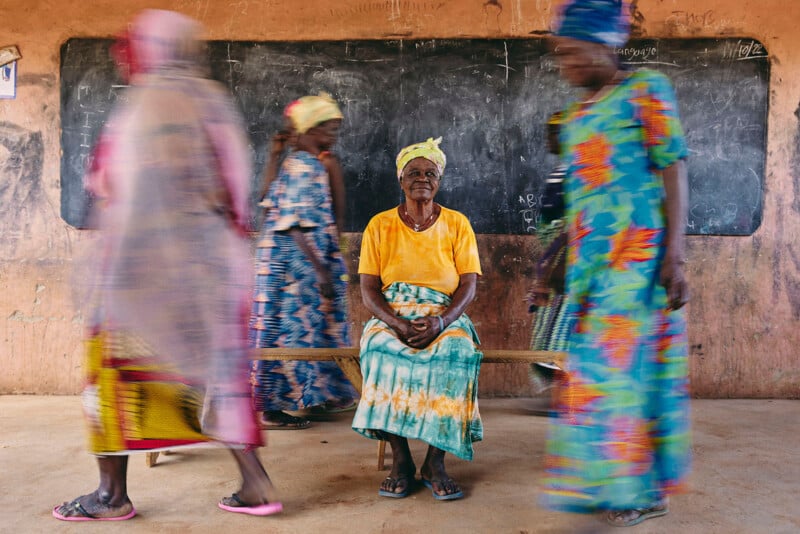 Stories
Nick Hannes of Panos Pictures won the "Stories" category with a quartet of images about the Egyptian government's New Administrative Capital (NAC) project east of Cairo.
Long Term Projects
M'hammed Kilito's long term project for Visura focuses on the VII Mentor Program in Morocco.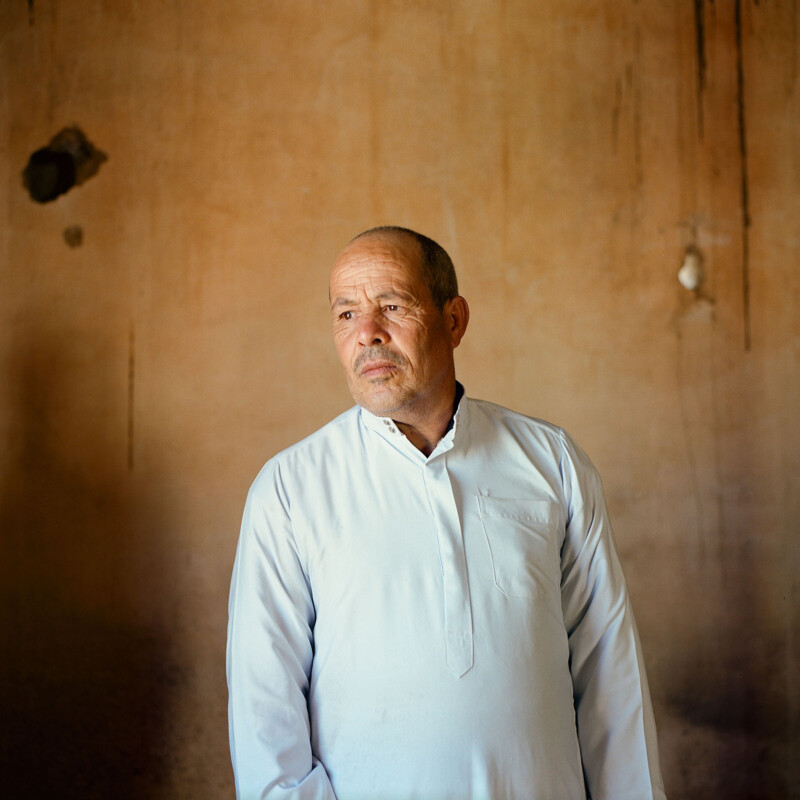 Open Format
Mohamed Mahdy's Open Format project, "Here, The Doors Don't Know Me," won this category.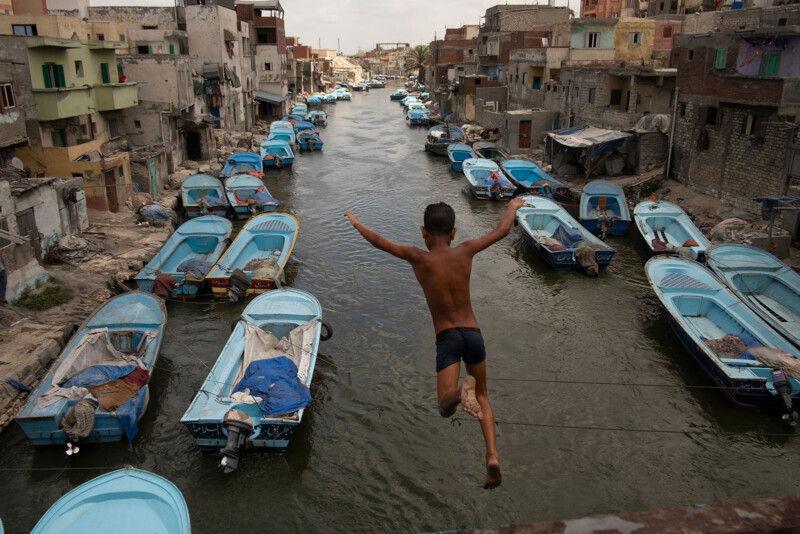 Asia
Singles
Maya Levin of the Associated Press won the Asian "Singles" category with her image, "Shireen Abu Akleh's Funeral."
Stories
Mads Nissen (Politiken/Panos Pictures) took the top award for the image "The Price of Peace in Afghanistan."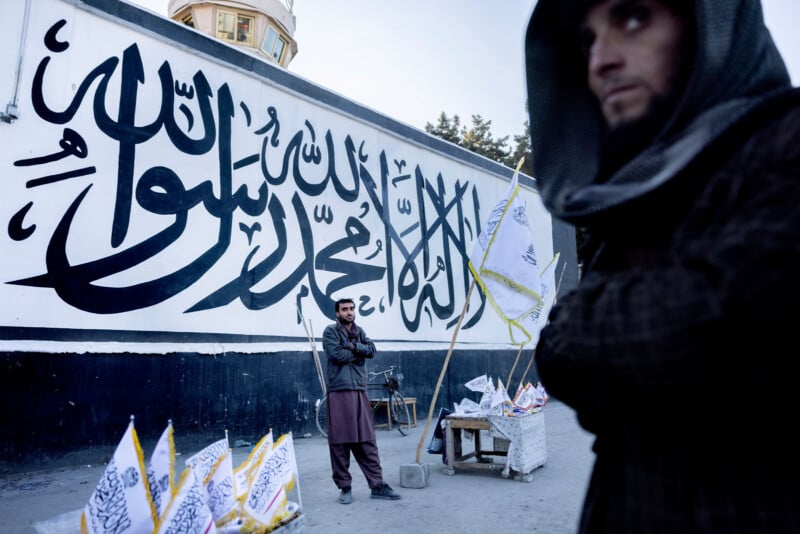 Long Term Projects
Four Central Asian countries confronting the climate crisis earned Anush Babajanyan (VII Agency/National Geographic Society) a victory in the "Long Term Projects" category.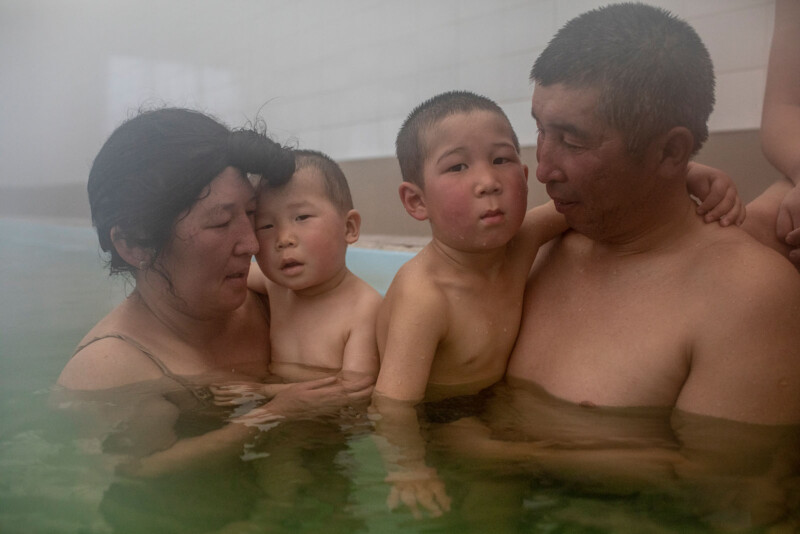 Open Format
Rounding out the Asian region is photographer Hossein Fatemi's "Woman, Life, Freedom" "Open Format" entry.
Europe
Singles
Alkis Konstantinidis of Reuters won with a heartbreaking image of Ukrainian Yana Bachek crying over the body of her father, Victor Gubarev, who was killed while buying bread during the shelling of Kharkiv, Ukraine, on April 18, 2022.
Stories
Another photographer's images of the war in Ukraine was recognized. Evgeniy Maloletka's series, "The Siege of Mariupol," shows the devastation of the city by Russian forces.
Long Term Projects
Many European companies are working toward a greener future. Simone Tramonte's long term project "Net-Zero Transition" focuses on new technologies and renewable energies.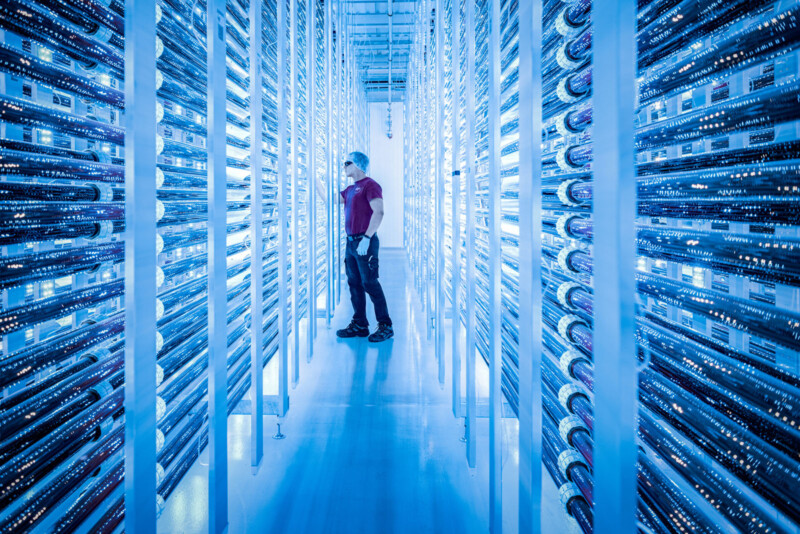 Open Format
In the Open Format category, Cesar Dezfuli for De Volkskrant turned his lens toward the influx of migrants, refugees, and asylum seekers that have landed on European shores from Africa since 2015.
North and Central America
Singles
Between 2019 and 2020, colonies of bees declined by 43.7 percent in the United States. Jonas Kako covered the story for Panos Pictures.
Stories
Immigrants face many challenges when assimilating in a new country. Reuters photographer Carlos Barria's "Maria's Journey" Stories entry highlights an immigrant from Honduras, Maria Hernandez, and her experience in the United States over multiple years.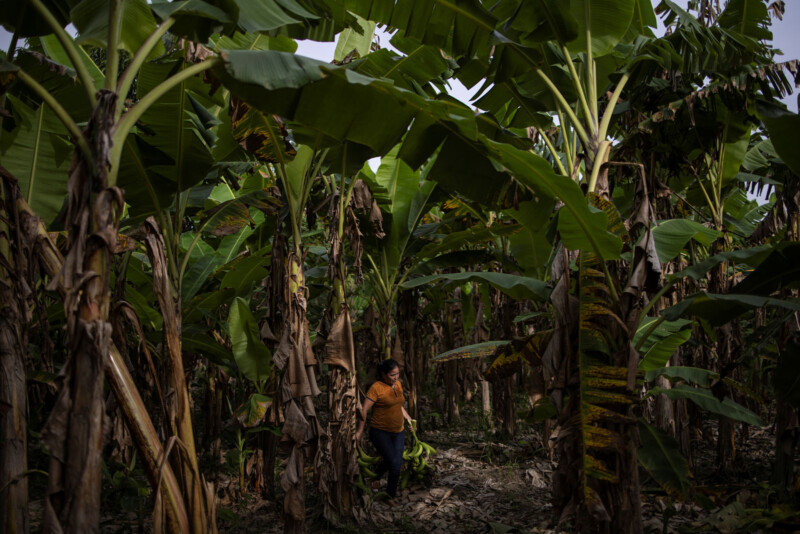 Long Term Projects
Cristopher Rogel Blanquet's "Beautiful Poison" highlights the unequal use of toxic pesticides that disproportionately harms less-developed countries.
Open Format
Drill is a subgenre of rap in the U.S. Beyond providing art for people to enjoy, it's often the target of police. Ashley Pena's series "The Voice of New York is Drill" for New York Magazine shows some of the major players in the New York drill scene.
South America
Singles
On January 21, 2022, there was a major environmental disaster as huge amounts of crude oil spilled into the sea off the coast of Peru. Musuk Nolte (Bertha Foundation) captured the devastation with the image, "The Oil Spill in Lima."
Stories
Photographer Alessandro Cinque looked at the livelihoods of people in the Peruvian Andes with the photo story "Alpaqueros" for National Geographic.
Long Term Projects
Fabiola Ferrero's Long Term Project considers the issues facing Venezuela.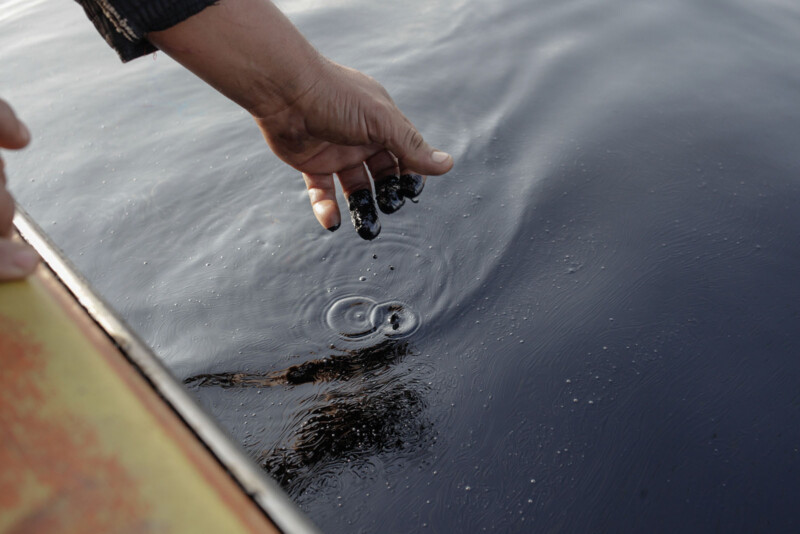 Open Format
13-year old Valentina hopes to become a photographer. Her mother is in prison, another victim of an ongoing prison crisis in Ecuador. Johanna Alarcon (Magnum Foundation/Panos Pictures) covers the story through the project, "Shifting."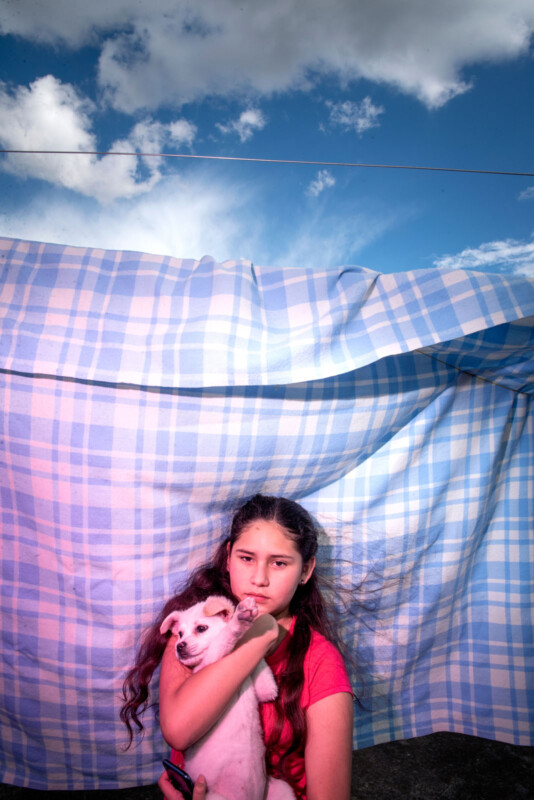 Southeast Asia and Oceania
Singles
Resistance fighters in Myanmar have been frequently clashing with Myanmar authorities. Mauk Khan Wah's "Retrieving the Dead" shows the dark and quiet side of armed conflict.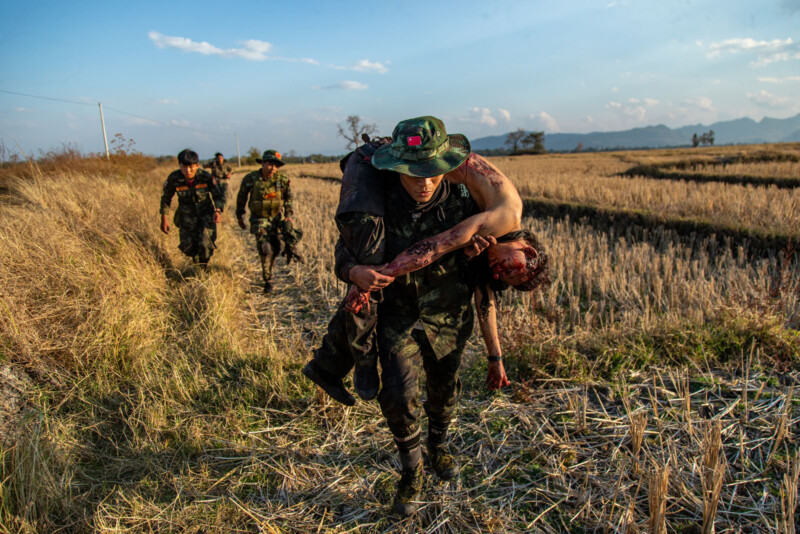 Stories
"Home for the Golden Gays" by Hannah Reyes Morales for The New York Times highlights the LGBTQI+ community in the Philippines that have long supported each other.
Long Term Projects
Another story from the Philippines, that of president Rodrigo Duterte's infamous "war on drugs" is at the center of Kimberly de la Cruz's "Death of a Nation" photo series.
Open Format
The Open Format winning project, "Australian Floods in Infrared," puts a unique twist on recent floods in New South Wales, Australia. Photographer Chad Ajamian used aerial infrared images for this project.
---
The World Press Photo organization will announce the 2023 Photo Contest global winners on April 20.
Additional images and stories, including honorable mention winners, are available on the World Press Photo website.