Three must-see shows at the Vancouver Queer Arts Festival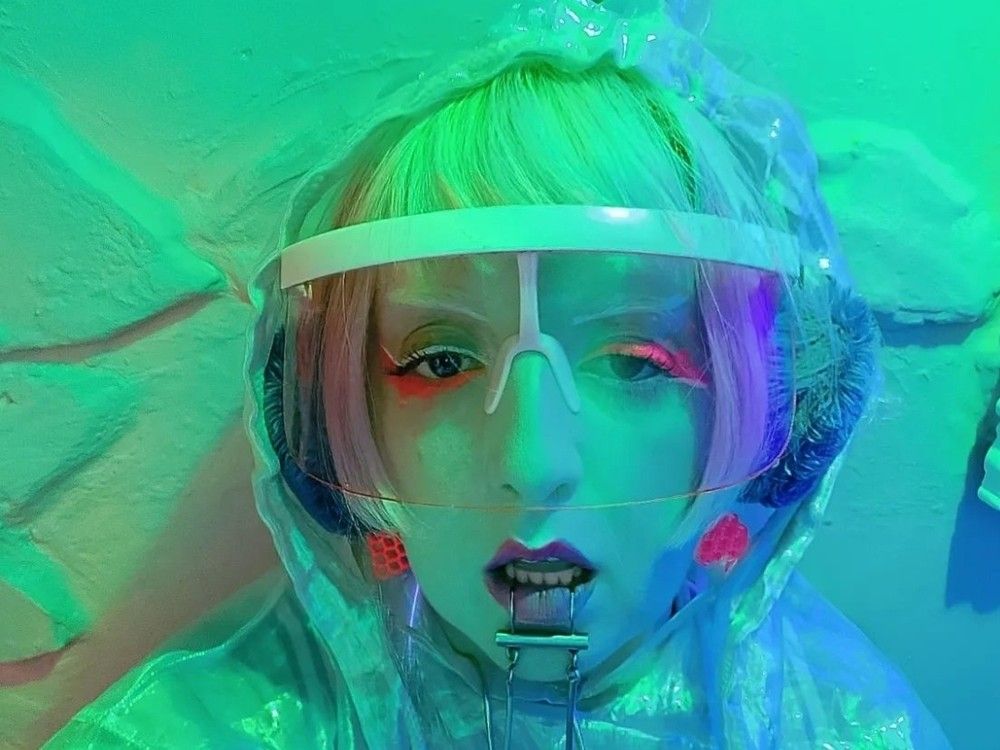 Festival looks to future with Queers in Space theme
Reviews and recommendations are unbiased and products are independently selected. Postmedia may earn an affiliate commission from purchases made through links on this page.
Article content
When it came time for the annual Vancouver Queer Arts Festival to pick a theme, the idea of the future played prominently in the discussions.
Article content
The final outcome of those early talks was the festival, taking place June 17-28, would operate under the title Queers in Space.
Article content
"First and foremost, I'm a huge sci-fi nerd and I think sci-fi and fantasy are actually important cornerstones for queer communities, in general, because it is a place where you can really project your idealized future," said Mark Takeshi McGregor, the festival's artistic director. "And, for a lot of queer people, the future is like a sanctuary from a present-day reality that doesn't necessarily include them.
"So, I love the idea of actually approaching a festival from that perspective."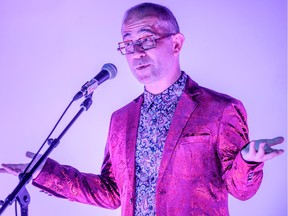 As the organizers moved forward with the overarching theme, bigger questions and ideas presented themselves.
Article content
"Space, of course, means lots of different things. Like, how do we claim our space? How do we hold our space? How do we share our space?" said Takeshi McGregor. "A lot of the artists we approached for this festival, they've taken that idea and run with it in really different ways. And it's really cool to see what they've all come up with."
One of those artists is Zandi Dandizette, who came on as the curator for the festival-long visual art show held at the Roundhouse Community Arts and Recreation Centre Exhibition Hall.
What the Vancouver resident and founder of the artist-run, queer-focused James Black Gallery came up with was a diverse group exhibit — including artists like Puppyteeth, Eda Birthing and Pastiche Lumumba — titled bumfuzzled monachopsis: innerspace out.
Article content
To save you a Google search or two, the title basically means a state of confusion over not being able to fit in: bumfuzzled monachopsis: innerspace out reflects the uncertain times in which the world does not ascertain belonging to those occupying it.
"Our parallel universes of experience never quite overlapping, seeking out an idealized community, that 'me-shaped,' hole in which inclusion is touted," Dandizette explained in an artist statement. "We are not a homogenized whole, but many individuals, all seeking that future space in which belonging can be achieved."
You can sign up for a free tour of the show with Dandizette on June 24 at 2 p.m.
The visual art show is the important bedrock of the QAF and began long before the festival took its current formal form. Pre-QAF, the Pride in Art Community show was started back in the late-1990s by a group of queer artists. It then moved under the umbrella of the QAF and is the popular festival's largest strand of DNA.
Article content
"It is the foundation of the festival," said Takeshi McGregor, who is in his second year at the helm of QAF. "The art show grew every year and as it did, artists from other backgrounds and practices wanted to be involved."
The community aspect has also continued with a separate visual show of local artists being held at the James Black Gallery.
With 13 or so events in the program, QAF not only highlights visual art, but also offers dance, literature, drag and music performances from local and international artists. Truly an interdisciplinary festival, the QAF offers a wider view into the arts through a queer lens.
"Having those windows into different perspectives creates understanding, empathy and it creates kindness, and it creates bridges. I think that is super, super important for everyone to see," said Takeshi McGregor. "There aren't a lot of interdisciplinary festivals that do this sort of thing within a queer context. There are as many different forms of artistic expression as there are ways of being queer.
Article content
"I think presenting this diversity gives you a better overview of what the queer experience is."
With that in mind, below are a handful of other events you may want to schedule into your festival calendar.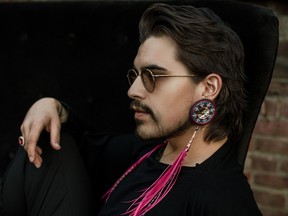 Love After the End: An Anthology of Two-Spirit and Indigiqueer Speculative Fiction
Part of the festival's celebration of two-spirit and Indigiqueer artists on June 18, the event will be hosted by author Joshua Whitehead, who will be joined by other writers diving into how queer Indigenous communities can "bloom and thrive through utopian narratives."
The ticketed event starts at 3 p.m. at the Roundhouse Performance Centre and is followed by a free reception at 5 p.m. A ticketed performance by Virago Nation Burlesque is scheduled for 7 p.m.
Article content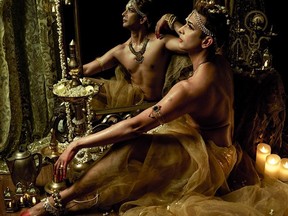 Sujit Vaidya: Breathe in the Fragrance
Independent Vancouver dance artist Sujit Vaidya combines traditional Indian dance elements with modern choreography and queer eroticism. The show features Vaidya and fellow dancers Kiruthika Rathanaswami and Malavika Santhosh, with live music by Curtis Andrews, Arno Kamolika, and Ramya Kapadia. The ticketed show is scheduled for June 23 at 7 p.m. at the Roundhouse Performance Centre.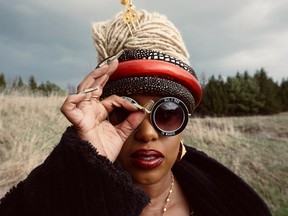 Witch Prophet
Toronto based singer-songwriter Ayo Leilani digs into her Ethiopian/Eritrean roots and queer identity. "Think: Erykah Badu meets Lauryn Hill meets Portishead," according to the event program.
The free show is scheduled for June 25, 5:30 p.m. at the Vancouver Art Gallery North.
Residential schools' damage to families influences B.C.-shot film Bones of Crows

Vancouver Mural Festival announces new elements for Asian Heritage Month
---
Spring subscription sale: Our in-depth journalism is possible thanks to the support of our subscribers. For a limited time, you can get full online access to the Vancouver Sun and The Province, along with the National Post and 13 other Canadian news sites, for just $40 for one year or $1 a week for 52 weeks. Support our journalism by subscribing today: The Vancouver Sun.